News
Pitch for the Planet: The Sustainable COVID Recovery Innovation Challenge
By: Tom Walters
Last updated: Friday, 2 July 2021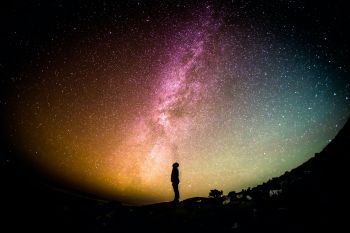 The University of Sussex is working to become one of the most sustainable universities in the world and is committed to ensuring that the recovery from the Covid crisis is as green as possible.
That is why today it is launching an innovation competition for students that will utilise Sussex's considerable passion and expertise for sustainability amongst its student population to enable it to collectively build a greener recovery from lockdown.
Pitch for the Planet: The Sustainable COVID Recovery Innovation Challenge will aim to bring together and implement student ideas on how we can bring the Environmental Champions and Civic Leaders and Partners section of the new University of Sussex sustainability strategy to life, in partnership with our local community.
Is there a prize?
This is where it gets even more interesting. As a reward, the University is offering up to four prizes from our £20,000 funding pot for the best proposals to maximise sustainability at Sussex in the following areas:
Saving water and/or aquatic ecosystems
Reducing waste and/or increasing recycling rates
Sustainable food and/or agriculture
Sustainable travel
The winners of each prize will receive a share of the £20,000 prize pot incubation support during Autumn 2021 to implement their ideas. The incubation support will be provided by key subject experts and start-up advisers to help successfully bring ideas to life and potentially become start-up enterprises or intellectual property in the process.
This is an incredible opportunity to put your sustainability ideas into action for the benefit of our wider community and to gain vital skills and experience for your future career and employability.
So how do I get involved?
If you have an idea that you think has potential, the first step is to submit your entry using the application link below (making sure to stick to the word count!).
Applications should be received by 10am on Monday 19 July and come from either individuals or teams numbering no more than six people. All current undergraduate or postgraduate students can apply, regardless of whether you will still be studying at Sussex next year or not.
Please note that applications are encouraged from a broad range of subjects (teams can also be mixed subject). Entries are restricted to one submission per group.

Who gets to decide who wins?
Entries for each category will be judged by an independent panel of relevant academics and professional services staff from across the University, chaired by the University's Sustainability Manager.
Shortlisted entries will then be invited to pitch their ideas at a Dragons' Den style event to a team of panelists, including the Vice-Chancellor, in front of a live audience – with four selected to receive funding and practical set-up support.
The Dragons' Den style event, entitled 'Pitch for the Planet', will be held on campus on Tuesday 27 July 2021 and will be screened simultaneously online. This will allow teams of students to pitch their ideas either in person or online via Zoom. Teams will be notified of their invitation to pitch their ideas at the live event by no later than 21 July 2021.
What exactly are you looking for?
Winning entries are likely to meet three or more of the following additional criteria:
Produce an economic and/or social benefit to support the University's Covid recovery, alongside the environmental benefit it provides
Propose involvement and/or support from a local partner organization such as a social enterprise, business or charity
Lead to a lasting viable financial legacy – such as the creation of a student start-up company or intellectual property license
This prize is sponsored by the Higher Education Innovation Fund.
If you have any further questions about the competition, please contact the University Sustainability Team at sustainable@sussex.ac.uk
---