News
Sussex Professor to take up prestigious UUKi role
By: Neil Vowles
Last updated: Tuesday, 15 December 2020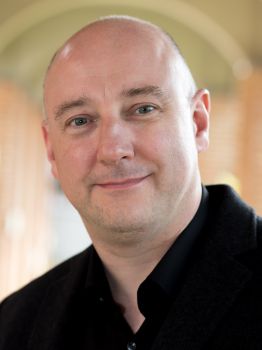 A University of Sussex professor is to take up a prestigious role with Universities UK International (UUKi).
Professor Richard Follett, Deputy Pro Vice Chancellor and Associate Vice President (International), has been selected as the next Chair of the UUKi sub-Saharan Africa Policy Network following an open selection process.

Prof Follett will hold the post for the next two years while continuing with his Sussex duties and replaces outgoing Chair, Professor Kevin Ibeh of Birkbeck, University of London.
UUKi is the international arm of Universities UK, representing UK universities and acting in their collective interests globally. The organisation promotes universities abroad, provides trusted information for and about them, and creates new opportunities for the sector.

The UUKi networks bring together staff from across the UK higher education sector with a shared interest in a specific world region or thematic area of university internationalisation.

The networks are open to UK university staff working in internationalisation, research, partnership development, recruitment and related international functions.
Prof Follett is currently responsible for Sussex's international strategy and increasing the University's international profile in teaching, research, and collaboration.
He said: "I am delighted to have been appointed to this role and look forward to working with Universities UK International and with colleagues across the UK university sector.

"The Africa Network provides a forum to build upon the strong links already existing between African and UK universities and to provide further opportunities for collaboration.

"Sussex has a great history of supporting impactful and values-based partnerships across Africa; I look forward to taking up my new role in 2021."