News
University of Sussex researcher secures ERC Consolidator grant
Posted on behalf of: School of Media, Arts and Humanities
Last updated: Wednesday, 17 February 2021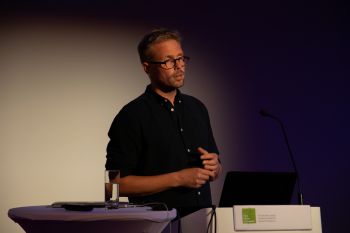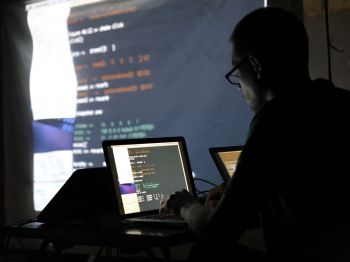 The School of Media, Arts and Humanities is pleased to announce that the European Research Council (ERC) has awarded Professor Thor Magnusson an ERC Consolidator grant for his project Intelligent Instruments: Understanding 21st-Century AI Through Creative Music Technologies.
The research will be hosted at the Icelandic University of the Arts, where Magnusson has been appointed a Research Professor, a role he will split with his professorship at Sussex. Conducted in the domain of music, the project is transdisciplinary with a broad humanities basis.
This five-year 2 million Euro research project will consist of a team of postdocs, doctoral researchers and an instrument designer from the fields of music, computer science and philosophy, already involving two Sussex researchers in his team, Dr Francisco Bernardo and Halldor Ulfarsson.
The project invites experts from a wide range of scientific fields to study creative AI and embodied intelligent instruments through music. The project will develop technologies that interact, learn and evolve in the hands of the performer and create a collaborative platform to study how our language and discourse adapts to these new methods of making and performing music, for example through changing notions of agency, autonomy, authenticity, authorship, creativity and originality.
Thor Magnusson says: "It is a great honour to receive this ERC funding for my project. I have been conducting research in computer music and creative AI for over two decades and my interest has increasingly been shifting towards the philosophical impact and meaning of the application of AI in our creative work.
"What is the language we use when our children draw a stick man on an app and it is rendered in the style of Van Gogh, or a melody they make suddenly has the orchestration of Mahler? As a culture, we lack the understanding of how this is done and the language to discuss, evaluate, and contribute to a critique of these new technologies. These are not simple questions and there is no single scientific field that can answer them.
"Therefore, I have developed a project of interdisciplinary collaboration with experts in music, philosophy, cognitive science, computer science and sociology, using musical instruments as a focal point to explore these topics.
"My research team will develop the instruments, they will be used and we will create a platform for the general public to develop the language and discourse needed to properly discuss the advent of AI in our work.
"The project is properly interdisciplinary with a strong humanistic basis, but it is grounded in music and I felt that the Iceland University of the Arts was the optimal place to run this project."
Kate O'Riordan, Dean of the School of Media, Arts and Humanities, says: "This is an amazing achievement and reflection of Thor's incredible commitment and inspiring approaches to creative music technologies. The opportunity for collaboration between the School of Media, Arts and Humanities and the Iceland University of the Arts is really welcome, and I look forward to seeing this project develop."
Magnusson will be splitting his time between Iceland and the UK for the period of the grant, involving the Sussex Humanities Lab and Sussex colleagues in the project, people from diverse departments, such as Informatics and Philosophy.
See further information on his Sonic Writing website and on the ERC website.