News
New report celebrates online spaces for LGBT+ young people as 'creative' and 'queer world-building'
By: Neil Vowles
Last updated: Thursday, 4 November 2021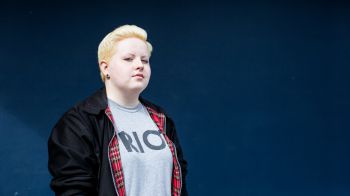 Online experiences for LGBT+ young people are often positive and creative, a new report by University of Sussex academics and sexual health charity Brook finds.
Online communities are a safe space for self-exploration, celebration of queer culture and finding and fostering support in ways that contribute to improved health and wellbeing.
Young people report finding it easier to meet people they can relate to online, especially for those who haven't come out or found safe spaces online in their community.
During the pandemic, many LGBT+ youth groups moved online which meant easier access for those from rural and suburban areas as well as those who find the online context easier – such as those with anxiety.

One young person told Brook: "If you're a young carer, if you're disabled or don't have the money to travel to LGBT+ safe spaces, having an online community can literally save lives."
The online world for young people is commonly framed as inherently dangerous.

While this report acknowledges that online risk is real, LGBT+ young people see risk as an intrinsic part of growing up that simply needs to be recognised and managed.
The report calls for improved RSE in schools that is inclusive of non-cis-heterosexual identities and challenges cultures that allow harassment and abuse.
"It's not just up to schools, youth services and parents to keep LGBT+ young people safe online." says Lisa Hallgarten, Head of Policy and public Affairs at Brook, "We would welcome a nuanced conversation with digital media providers about their responsibility to increase safety while also maintaining accessibility and protecting these vital online communities."
Rachel Thomson, Professor of Childhood and Youth Studies at the University of Sussex and co-author of Digital Intimacies and LGBT+ Youth, said: "We are delighted to work again with Brook to promote the well-being of young people and bring their experiences and concerns to the attentions of policy makers and providers.
"Understandably, adult concerns around their children's online activity tends to focus on questions of safety. Through this research we have shown how a commitment to equity within education and a respect for the online communities created between queer youth are themselves the foundation for any credible approach to risk reduction. We also found that parents have a vital role to play in building the resilience of LGBT+ youth."