About
The Consortium on Practices of Well-being and Resilience in BAME Families and Communities, (Co-POWeR), are a consortium of researchers funded by the UK Research and Innovation (UKRI) via the Economic and Social Research Council (ESRC) to explore the combined impact of COVID-19 and racial discrimination on practices for wellbeing and resilience across Black, Asian and Minority Ethnic communities and families in the UK. It is led by Professor Iyiola Solanke (Leeds University). and nine members the Black Female Professors forum, inlcuding Professor Raminder Kaur (Global Studies).
The Collaborative Partnerships
Professor Raminder Kaur (CI) and Research Fellows Dr Alda Terracciano and Dr Karen Boswall form part of Work Package (WP 5) tasked with producing the consortium's creative research outputs. Through film, theatre and graphic narratives, WP 5 is transforming the narratives gathered across the country by the Co-POWeR research team and assuring they reach beyond the world of academic research and to the wider public, especially members of the BAME families and communities themselves. Through responding to the need for more visibility of the lives and experiences of this community, WP5 is producing a wide range of audio-visual research outputs where the embodied and affective takes precedence over the written word.
The findings from Co-POWeR research package 3 (WP 3) on care, caring and carers, formed the core focus of the narrative for both creative outputs. Led by Professor Shirin Rai with Dr Jayanthi Lingham and Dr Shahnaz Akhter, this team, based at Warwick University, conducted qualitive research with members of the BAME communities of Leicester, Coventry and London. Stories from other WPs were also resonant including the experience of young people explored by WP 2, the health and wellbeing of older people researched by WP 4, and themes raised by WP 1 around the relationship with police and authorities.
The team for the play breaDth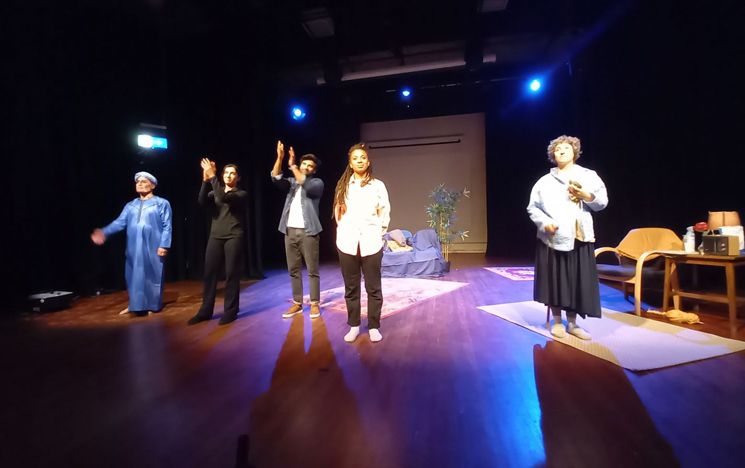 Writer: Raminder Kaur. Director: Mukul Ahmed. Dramaturg: Alda Terracciano. Graphic Artist: Edgar Lushaju. Production Designer: Constance Villemot. Composer/Sound Designer and Filmmaker: Karen Boswall. Lighting Designer: Paul Micah. Stage Manager: Colbert Newsome. Publicist: Poppy Bennett.
The team for the graphic narratives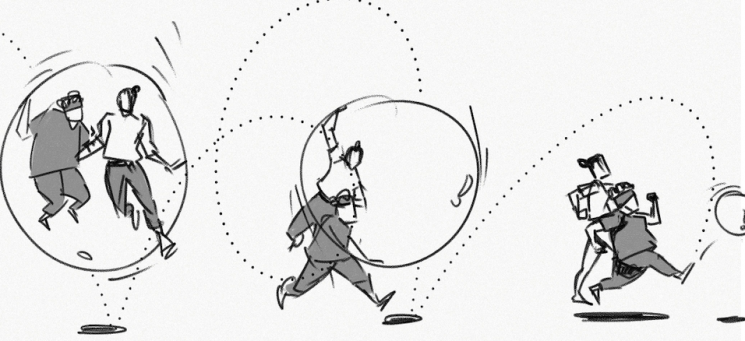 Writer: Alda Terracciano Graphic Artist: Edgar Lushaju in collaboration with researchers and participants from WP3 and WP4.
Contact Details
Professor Raminder Kaur
Professor of Anthropology and Cultural Studies in the Departments of Anthropology and International Development.
Email: rk39@sussex.ac.uk
Dr Alda Terracciano
Research Fellow at the School of Global Studies
Email: a.terracciano@sussex.ac.uk
Dr Karen Boswall
Research Fellow at the School of Global Studies
Email: karenboswall@sussex.ac.uk
Edgar Lushaju
Graphic Designer
Email: edgarlushaju@gmail.com