Yao Shi
Meet doctoral researcher Yao Shi, who is attending COP26 in November. Hear about Yao Shi's expectations for the event, and why it's so important for the planet.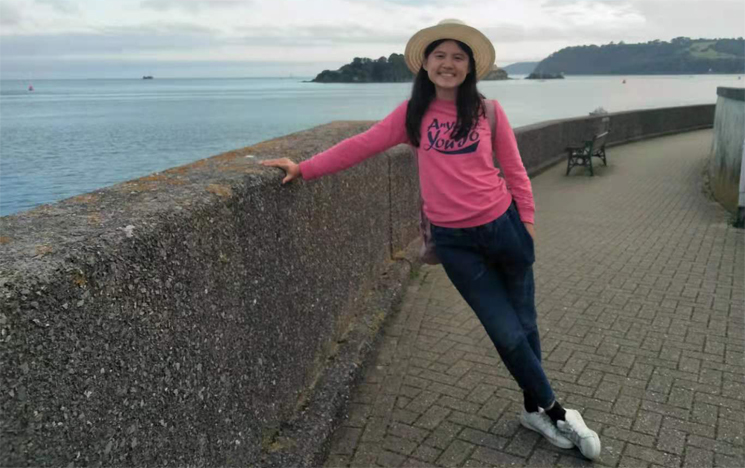 About Yao Shi
Yao Shi is a doctoral researcher in Science and Technology Policy in the Science Policy Research Unit (SPRU) at the University of Sussex Business School.
---
How important are global events like COP26 in setting the world in the right direction on climate change, sustainability and the environment?
"These global events are very good in raising public awareness as well as allowing professionals to communicate and cooperate with each other. There are still people who do not believe in the damage climate change could bring, and the urgency in tackling climate change, therefore, it is a good chance to spread scientific research results to raise their awareness. Meanwhile, researchers from around the world could meet up in person to talk about their research findings and hopefully inspire each other."
If the world could come together over issue/one resolution at this year's COP, what would you want that to be?
"It is fairly difficult to come with one resolution, given the different economy, culture and political environments around the world. Personally, I would agree on a cooperative solution that considers both economics and development and the environment. Developed countries may have to help developing countries in providing resources to alleviate their poverty, including helping their education and research. Developing countries will have to find new ways to develop rather than the traditional energy-intensive development based on cheap available energy powered by fossil fuels."
With the world's two largest emitters (China and the US) making up over a 50% of global totals, would COP be viewed as a failure if new binding agreements that include both nations were not successfully negotiated?
"The figure may be different if we consider the consumer-side emission instead of the supplier-side. These two countries produce a lot of goods for the rest of the world, so they may have substantially higher emissions. One important issue to help them reduce is to reduce the demand, the other is for the two countries to transit their energy source to cleaner renewables."
Is the UK right to call itself a climate leader, does it have the necessary moral authority to lead a transformative agenda at COP26?
"I think UK is one of the leaders. The UK has a good public awareness and good research resources. From my perspective, the UK has the moral authority. Climate change is a global issue and no single country can handle it on their own so the UK has to collaborate closely and assist other countries."
How does your own research fit around the themes and issues of COP?
"I do research on energy demand in the UK. The aim is to find a way to reduce our demand without making individuals or companies to suffer. One solution is working from home, which may help us improve work-life balance and reduce carbon emission, but we need scientific insights to know under what conditions teleworking reduces energy demand so we can know what measures we should follow. Another way is for companies to invest in information and communication technology, so they may increase energy efficiency."
What will you be doing at COP26 and what do you hope to get out of it personally?
"I will be attending conferences and connecting with other researchers. It will be helpful to see what other researchers are doing and learn from each other."
---
You might also be interested in: