Full news list
See our full news list.
SSRP director calls COP26 "almost-but-not-quite" summit and calls for greater progress at COP27
By: Neil Vowles
Last updated: Friday, 19 November 2021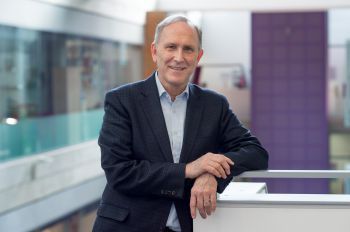 Sussex Sustainability Research Programme director and former UN Environment Programme chief scientist Professor Joseph Alcamo has described COP26 as the "almost-but-not-quite" climate summit.
Prof Alcamo said there were almost-breakthroughs on a coal phase-out, on financing for the Global South to cope with climate change, on loss and damage but not quite enough to declare victory.
While it was encouraging that a climate agreement for the first time called for reductions of coal and other fossil fuel use, the environmental systems scientist said it was extremely regrettable that last minute backtracking left a wide opening for some use of coal indefinitely into the future.
Prof Alcamo said that the momentum from this COP must be taken forward to next year's conference in Egypt to deliver stronger commitments to put the world on track to achieving a maximum of 1.5C warming.
Professor Joseph Alcamo, Director of the Sussex Sustainability Research Programme (SSRP) at the University of Sussex, said: "There were good side agreements on stopping deforestation, and drawing down important methane emissions, although some of this had been promised already. Let's hope these pledges now become parts of national plans and party manifestos.
"But it's likely that COP26 will be more remembered as the "almost-but-not-quite" climate summit. We almost achieved a coal phase-out, almost delivered on long promised finances for the Global South to cope with climate change, almost had rich countries admit their culpability for climate change. But some momentum was generated, and let's hope it continues at next year's COP in Egypt.
"Perhaps the biggest breakthrough has to do with coal. For the first time in a climate agreement, coal and other fossil fuels were called out as main targets for mitigating climate change.
"But instead of phasing out coal, the text threw the coal industry a life jacket by specifying that only unabated coal power should be phased-down, implying that abated coal power, where power stations have the capacity to capture and store CO2 emissions, doesn't have to be reduced at all.
"Unfortunately, the costs and risks of carbon capture and storage and other such carbon compensation schemes are likely to be exorbitant at scale. We just don't know enough about them to hang our future on these schemes.
"So in sum, Glasgow showed some progress, but the pressure is already on for more progress at next year's COP in Egypt."
---
You might also be interested in: