Full news list
See our full news list.
SSRP director welcomes China-US joint declaration but calls on superpowers to do more for most vulnerable countries
By: Neil Vowles
Last updated: Friday, 19 November 2021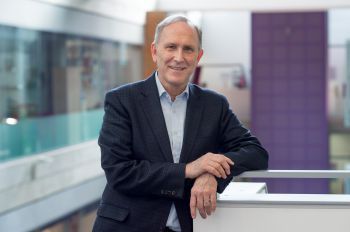 Sussex Sustainability Research Programme director and former UN Environment Programme chief scientist Professor Joseph Alcamo has responded to the surprise announcement of a joint declaration from China and the US at COP26.
China and the US unveiled a deal to ramp up cooperation tackling climate change, including by reducing methane emissions, protecting forests and phasing out coal at COP26 this morning [Thursday 11 November 2021].
The framework agreement was announced by U.S. climate envoy John Kerry and his Chinese counterpart Xie Zhenhua at the U.N. climate conference in Scotland, and was billed by both as way to tip the summit toward success.
Prof Alcamo says he greets the China-US Joint Glasgow Declaration on Enhancing Climate Action with cautious optimism that the two global superpowers can work together despite their significant differences.
He also calls for the joint support to now deliver on the long-promised fund for climate adaption for countries most at-risk from climate change.
Prof Alcamo, Professor of Environmental Systems Science at the University of Sussex, said: "The US and China are the top two emitters in the world and alone account for four out of every ten tonnes of greenhouse gas pumped into the atmosphere.
"So it's a good sign that they accept the collective urgency of climate change and are willing to work together despite a lot of differences.
"I hope, though, that this good will also translates into joint support for the long-promised fund for climate adaptation in the most vulnerable countries."
Prof Alcamo has also responded to the announcement by the Climate Tracker consortium that global average temperature is likely to rise to 2.7 degrees rather than staying within the 1.5 or 2.0 degree ceilings under the Paris Climate Agreement.
Prof Alcamo said: "The Climate Tracker projection [of a 2.7 degree increase under current policies] is unsurprising given the gap up to now between country pledges and their actions on the ground.
"Results from the Climate Tracker are also very consistent with recent results from UNEP in their latest Emissions Gap Report.
"While it's great that more than 140 countries have pledged Net Zero emissions, these intentions now have to show up in national budgets and party manifestos around the world."
---
You might also be interested in: