Transforming our understanding and appreciation of music-making in Renaissance Italy
You may be forgiven for thinking that music-making in Renaissance Italy has little to do with you. Traditionally the history of the music of this period has been rather elitist and dominated by men – composers, patrons, the great virtuosi – with little apparent relevance to our modern lives. But research by Flora Dennis, Senior Lecturer in Art History at Sussex, is changing our perceptions through what she calls "joining the dots that aren't usually joined."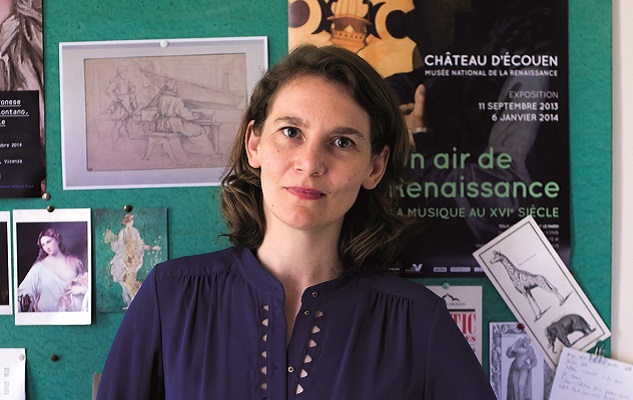 Flora's work focuses on amateur musical activity in the home, using artworks, visual sources and objects as a way of understanding music-making at the time. "When you give a social and material context to music you're no longer just thinking about a group of select male composers, but also women, children and servants. Everyone has a role," she says. Her approach allows us to look at other kinds of objects you wouldn't necessarily associate with music-making alongside traditional archival sources, shedding new light on how music was made in domestic settings. We can then start to look at the relevance to how we live today, beginning to understand and enjoy the differences and the similarities.
Music-making wasn't just for a restricted and elite group of people. From nurses singing lullabies to children, and families singing grace at a meal, to patrician men performing madrigals together, Flora is clear that we need to stop focusing on music purely as an art form and understand it as something that people did socially in the home.
And thinking about what it meant for the whole population to be involved in musical activity, can benefit us all today. At a time when there are so many cuts to funding for music programmes, particularly music in schools, we can learn much from Flora's research. When we look at the social, mental and physical benefits of that kind of collective music-making, the historical picture gives all of us food for thought, from educational policy-makers to individual families.
But for Flora it's not simply about doing original research – just as important is presenting her findings in a way that's engaging for the public and helps transform their understanding. "Museums are often full of extraordinary collections, but the objects in them can sometimes feel static, incomprehensible or alien to today's visitors," argues Flora. By contextualising an object we can say so much more about how and when it was used. "I like to think my work encourages visitors to appreciate and understand how people enjoyed playing musical instruments in the past, restoring to museum objects their original dynamism and vitality."
Working with the V&A, Flora is exploring innovative ways to engage visitors. Displays that use approaches from recordings and live music performances in galleries to digital models have the power to change our perceptions and stimulate our curiosity.
The ultimate reward for Flora is witnessing visitors' surprise and delight at seeing the objects themselves and the wider history of the time in a new light. "To hear someone say, 'Who knew people sang from music on their plates' is great. Those moments of revelation, the little personal insights make it all worthwhile."
---
Last updated: 8 November 2016
---
---
You might also be interested in: