News items for Sussex Energy Group
---
SSRP Director contributes to authoritative new book on Climate Change Impacts and Adaptation
Posted on behalf of: Sussex Sustainability Research Programme
Last updated: Friday, 25 March 2022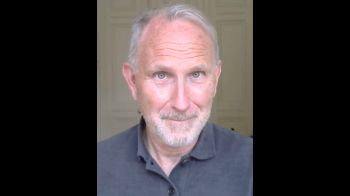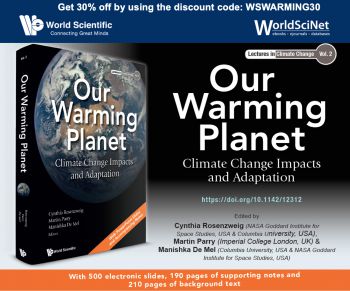 Sussex Sustainability Research Programme (SSRP) Director Professor Joseph Alcamo is among a number of internationally-recognised leaders in their field to contribute chapters to a comprehensive new educational book on climate change impacts and adaptation. Alcamo, Professor of Environmental Systems Science in the School of Global Studies, and former Chief Scientist to the UN Environment Programme, wrote the chapter on impacts of climate change on the world's water resources.
Prof Alcamo said: "Climate change is profoundly affecting the world's water and other resources and to cope we have to understand how these impacts are playing out. Our Warming Planet gathers in one place the climate impact science we need to know for combatting climate change."
Our Warming Planet: Climate Change Impacts and Adaptation consists of a unique set of authoritative lectures comprising 25 vital topics on climate change impacts and adaptation. It covers from climate impact science and methods to climate adaptation policy and practice. The book provides comprehensive resources for teachers, students, and professionals. Each of the 25 lectures in the book is supported by free downloadable electronic slides and accompanying notes on each lecture for students, teachers, and public speakers. According to the book editors, there is nothing like it available elsewhere.
Professor Cynthia Rosenzweig, a well-known NASA climate scientist said: "This unique book of lectures spans the entire field of climate change adaptation, presented by international leaders in the field. It honours the career of Martin Parry from the UK, who started the field of climate adaptation on its course, now evermore important as climate extremes are increasing throughout the world." Professor Martin Parry has been a major figure in the Intergovernmental Panel on Climate Change (IPCC), and three quarters of the authors, including Prof. Alcamo, have been lead authors of IPCC reports.
The US National Oceanographic and Atmospheric Administration (NOAA) is sponsoring a bi-weekly international webinar series to accompany the publication of the book. As part of this series, Prof Alcamo will give an online lecture on Climate Change and the Future of Water on Wednesday 13 April 2022. Each bi-weekly webinar will consist of two 30-minute lectures from the book with 15 minutes for a live Q&A. Further information as well as the registration form to attend any of the free webinars starting Wednesday, 2 March 2022, including Prof Alcamo's online lecture, can be found here.
Our Warming Planet: Climate Change Impacts and Adaptation is the second volume in the Lectures in Climate Change series published by World Scientific, a leading international independent publisher of books and journals for the scholarly, research and professional communities.
The book is being launched at an online event open to the public at 3pm on Wednesday 16 February 2022.