Our projects
These projects range from supporting technological and community-led innovations, creating new modelling tools and frameworks to implement the low-carbon transition, projects ensuring that these necessary transitions are socially just.
National Centre for Energy Systems Integration (CESI)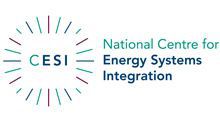 A unique partnership of five research-intensive universities and strategic partner Siemens, the National Centre for Energy Systems Integration (CESI) is primarily funded by the Engineering and Physical Sciences Research Council (EPSRC), alongside support from industry and academic partners.
Current modelling and simulation techniques cannot provide sufficiently accurate, detailed or integrated representations of real energy systems. CESI addresses these failures to provide robust long term visions, and reduces risks associated with a fully-integrated future energy system for the UK. CESI aims to develop a modular 'plug-n-play' environment in which interlinked components of the energy system are co-simulated and optimised in detail. Part of this process, led from SPRU, considers the wider social implications of visualising the future in formalised ways, including issues of inclusion and exclusion.
CESI is developing radically different methodologies using holistic modelling, simulation and optimisation. It couples existing high-level tools from academic, industry and government networks with detailed models, validated using full-scale multi-vector demonstration systems, explicitly considering the social and innovation implications of these new approaches.
CESI will also develop future scenarios demonstrating integrated energy systems' benefits for the UK. The Centre will endeavour to release all tools, models, scenarios and data resulting from the project, alongside regular policy briefing, workshops and demonstrator open days - covering energy systems integration issues for:
policy makers
local government
equipment manufacturers and suppliers
NGOs
Wider civil society
Carbon Intensive Regions in Transition - Unravelling the Challenges of Structural Change (CINTRAN)
Decarbonisation of the power sector and fossil-fuel dependent industries is a critical part of our low carbon future. These industries are not spread evenly across the EU, but concentrated in a number of carbon-intensive regions. Decarbonisation will lead to deep structural changes with implications for regional economies and labour markets, as well as for the regions' social, political, cultural and demographic composition. If not managed well, these structural changes may cause serious economic impacts, societal upheaval, aggravated social inequalities and hardship.
This project will help improve understanding of the patterns and dynamics of structural change in response to decarbonisation at the regional level, the parameters which determine the pace of transformation as well as the capacity of regional actors to adapt and pro-actively create alternative structures. It will use highly integrated, inter- and transdisciplinary research working in close collaboration with regional stakeholders, whilst using quantitative model-based research with qualitative in-depth analysis.
Centre for Research Into Energy Demand Solutions (CREDS)

A new UK Centre for Research into Energy Demand Solutions (CREDS) which involves various academics from the Science Policy Research Unit launched in 2018. It aims to understand the changes in energy demand needed for the transition to a secure and affordable low carbon energy system.
The new Centre builds on research undertaken by the EUED – a series of projects that explored new ways to manage energy demand - including the Centre on Innovation and Energy Demand (CIED) which was based at the University of Sussex and ran from 2013 – 2018.
The Centre, made of a team over 40 academics at 13 UK institutions, is funded with £19.5 million from the Engineering and Physical Sciences Research Council (EPSRC) and the Economic and Social Research Council (ESRC).
CRED's Digital Society work, led by SPRU, focuses on researching the effects that Information and Communication Technologies (ICTs) has on energy consumption and carbon emissions.
To address this, CREDS are:
Investigating the impact of ICTs on economy-wide energy consumption: Projects in this area look at the evidence on the impact of ICTs on energy consumption – both historical impacts and potential future impacts.
Exploring the potential for ICTs to deliver end-use services with much lower energy use: New business models are offer multiple opportunities to entrepreneurs and challenge established forms of economic organisation (e.g. taxi services, electricity markets). CREDS examines these potential models, drawing on ideas from innovation theory.
Investigating how ICT diffusion influences energy-related user practices: Smart meters, automated vehicles, smart homes, and teleworking are areas where ICT might increasingly change user practices such as home working and leisure.
Governing sustainable energy-mobility transitions: multi-level policy mixes, transformative capacities and low-carbon innovations (EMPOCI)
The EMPOCI project investigates how the global low-carbon transition in the increasingly interconnected energy and mobility systems can be accelerated on a regional and national level. Thereby, the project aims at providing a comprehensive, qualitative and quantitative as well as comparative assessment of the governance of such interconnected and politically contested multi-sectoral deep transition processes - with a dedicated focus on broad policy mix thinking. The project is funded by the European Research Council, and starts in June 2020 and runs for 5 years until May 2025.
EMPOCI develops and empirically refines an interdisciplinary framework which foregrounds the causal interplay between actors, policy mixes and low-carbon innovations in energy-mobility transitions, and the role of transformative capacity and exogenous conditions for this. The framework bridges innovation/transition studies and policy studies to better capture the political nature of sustainability transitions and their co-evolutionary nature, thus paying greater attention to the role of coalitions, policy feedbacks and contexts.
EMPOCI will analyse the innovation-led decarbonisation of the increasingly interconnected electricity-mobility-ICT systems in two European countries (UK, Germany), and two countries outside of Europe (China, USA). All countries have at least one pioneering low-carbon energy-mobility region which EMPOCI will study in depth within its embedded case study approach to investigate the relative role and coordination between national and regional governance.
Fracking, Framing and Effective Participation
'Fracking, Framing and Effective Participation' analyses the opinions held by different groups on the contested issue of fracking and the challenges these opinions represent for shale gas development in the UK. The project will investigate shale gas's viability in a low-carbon future, the governance of shale development, and the varying ideas about the ways and extent to which local community views are accommodated in decision-making. The study will assess the scope for public opinion to influence policy and decision-making on shale site development in the UK, and whether this is likely to reduce or amplify controversy.
Public perceptions of fracking, and governance of its development, will be studied at both the level of the general public and the local community through a representative survey of UK citizens and interviews with community members in the case-study region (the Fylde).
The study aims to understand the nature of the challenge fracking presents, through the analysis of three connected areas: 1) Public perceptions – An analysis of evolving public perceptions of fracking, shale gas and the governance of its development at both national and local levels; 2) Policy debates and commitments – An analysis of UK policy debates, how these debates led to a policy commitment to support fracking, and how this position continues to be contested; 3) Processes of public engagement and participation – An assessment of the extent processes of public participation and engagement shape policy.
The project aims to:
Provide up-to-date evidence on key socio-political challenges faced by the UK in its development of shale gas;
Develop a novel analytical framework drawing out the interactions between public perceptions, policy and practices of public participation and engagement;
Draw lessons for policy makers and stakeholders interested in fracking to better inform public debate regarding the subject.
This research is funded by the NERC and ESRC.
Fuel and Transport Poverty in the UK's Energy Transition (FAIR)

A three-year research project led by Dr Mari Martiskainen, Fuel and Transport Poverty in the UK's Energy Transition (FAIR) explores ways to ensure that the UK's shift to a low-carbon society does not leave anyone behind. FAIR examines the causes and links between fuel poverty and transport poverty in England, Scotland, Wales and Northern Ireland. The project is a part of the Centre for Research into Energy Demand Solutions (CREDS).
Methodology: 1. Interviewing rural and urban households to examine circumstances that leave some vulnerable to fuel and transport poverty; II. Applying primary and secondary data to map the variation of fuel and transport poverty patterns across the UK; III. Modelling future scenarios to estimate the impact of low-carbon energy and transport policies on key indicators such as unemployment, sectoral employment, and household incomes and wage rates; IV. Exploring policy proposals to enable just and fair transitions, particularly for vulnerable groups.
This study will ensure that, as the UK undergoes decarbonisation by 2050, innovations such as vehicle electrification and 'smart' technologies do not create new injustices. The researchers will run policy workshops and develop policy models, to provide recommendations on how the UK's Net Zero objectives can be achieved while also addressing poverty, inequality and exclusion.
Going Dutch?
Decarbonising heat remains a key energy policy and technology challenge in the UK and indeed globally. Residential heat forms the largest single source of emissions from heat demand in the UK. The challenge of decarbonising residential heat is also dominated by a high dependence on natural gas; in 2017, the share of gas in residential space heating demand was 75%. The Netherlands is the only other country in Europe with an even greater dependence on natural gas for heating. The UK and NL are therefore both embarking on a transition away from natural gas from a similar starting point. They both have a strong climate policy framework and there are common expectations in both countries that lower heat demand, more district heat networks and a higher proportion of heat from renewable sources will form elements of the solution.
However, following earthquakes in the Gröningen region linked to gas extraction in January 2018, the Dutch government moved decisively to 'get rid of gas' (van loos gas) by 2030, including for residential heating. This has provided major momentum to heat decarbonisation policy in NL, which is currently moving ahead more quickly than that in the UK. The pace of change in the Netherlands offers an opportunity for the UK to learn from Dutch successes and challenges. This includes current decisions about networks, technologies and energy vectors, and governance frameworks.
Governance of Sociotechnical Transformations (GoST)
Governance of Sociotechnical Transformations (GoST), will focus on historical and prospective transformations in three key areas: Energy transformation and the 'nuclear age'; Transformation of agriculture and the 'green revolution'; Transformation of the urban digital infrastructure and 'smart cities.'. The project involves three members of SPRU: Prof Andy Stirling, Dr Philip Johnstone and Dr Rose Cairns. The project examines past and prospective transformation across the three areas of energy, agriculture, and urban digital environments in five countries (Germany, India, Kenya, UK and US).
A key concept for the project is that of 'sociotechnical imaginaries' within Science and Technology Studies (STS). Sociotechnical imaginaries are collective ideas of past and prospective transformations. They can explore where transformative ideas come from, how they evolve into practice, and how they translate into effective policies.
The research will improve understanding of the multi-dimensional and transformative potential of imagined futures – an insufficiently recognised area in scientific literature and policy making. The project will tailor impact towards improving economic and welfare outcomes for people in the project's two Official Development Assistance countries (Kenya and India): Firstly, by drawing out relevant development lessons and identifying alternative choices and pathways to sustainability and, secondly, by fostering research and practice collaborations among all project partners and between academic and non-academic groups to strengthen a network for addressing sustainable development.
Innovation Pathways, Strategies and Policies for the Low-Carbon Transition in Europe (INNOPATHS)

INNOPATHS (Innovation Pathways, Strategies and Policies for the Low-Carbon Transition in Europe works with stakeholders from government, academic and civil society, to generate new low-carbon pathways for the European Union. The project maps courses of action for power, industry, ICT, buildings, transport and agriculture, creating tools to inform decision-making to meet the decarbonization goals set in The Paris Agreement.
Funded by the European Union's Horizon 2020 research and innovation programme, the project runs from 1 December 2016 until 30 November 2020. The project involves three members of SPRU: Professor Benjamin Sovacool (Co-PI), Professor Johan Schot and Dr Lucy Baker.
Through four online interactive tools, INNOPATHS allows stakeholders to explore potential scenarios and strategise accordingly:
A Technology Matrix. Presents historic and projected characteristics, and associated uncertainty, of key low-carbon technologies
A Policy Assessment Framework. Presents evidence-based characteristics of policy instruments and mixes to encourage the low-carbon transition
A Low-Carbon Pathways Platform. Allows detailed examination of low-carbon pathways produced by INNOPATHS
An Interactive Decarbonisation Simulator. Allows co-designers to estimate and compare the roles for different decarbonisation strategies
These tools combining rigorous science and applied decision-making have not previously existed. Alongside other dissemination and communication mechanisms, INNOPATHS will have a substantial impact on climate and energy policy debates up to and beyond 2020.
Toward Just, Ethical and Sustainable Arctic Economies, Environments and Societies (JUST NORTH)
Arctic development of the past has suffered through inequitable practices, leaving scars from the impacts of social, economic and environmental inequality. Arctic development today is affected by these ghosts of the past whilst also seeing the adverse effects of climate change. JUSTNORTH will evaluate the viability of Arctic economic activities, with the goal of enhancing the governance capacity of the EU to mitigate this problem. The project will merge justice theories with sustainable development goals to enable EU policy coherence toward just transitions.
The project will investigate the empirical realities of existing Arctic economic activities in 16 case studies. It will offer policy, legal and regulatory pathway recommendations, by developing frameworks via the reconciliation of the various ethics and value systems present in the Arctic. These frameworks will help determine the viability of economic activities in the Arctic, in line with the goals of sustainable development. JUSTNORTH will bring insights from indigenous, local, business, State and NGO perspectives of the social, economic and environmental complexities of the Arctic into the realm of policymaking for just sustainable development.
LAND use based MitigAtion for Resilient Climate pathways (LANDMARC)
Roughly 30% of Nationally Determined Contributions (NDCs) under the Paris Agreement include Land-based Mitigation Technologies (LMTs) and practices. The LANDMARC project aims to better understand the impacts of LMTs mitigation potential as net sinks for GHGs and their associated co-benefits by applying a unique mixed-methods approach that includes:
A combination of remote sensing (satellite-based) and in-situ monitoring tools;
A set of models combining climate, land use, carbon cycle, ecosystem, and socio-economic systems;
Iterative and continuous stakeholder engagement to better understand LMT management practices and barriers to scaling 9; and
A comprehensive assessment of quantifiable and non-quantifiable environmental, and socio- economic risks, trade-offs and co-benefits.
Net-
zero N
eighbourhoods
This project will work with local authorities and communities to find new ways of renovating and retrofitting homes for a low carbon future.
In the past these activities have relied mainly on government grants, which work, but they are often too small on their own to reach our climate change commitments as a nation. Continued and expanded government support is needed, but we also need to find more bottom up solutions. Solutions which work for individual neighbourhoods, towns and cities. Solutions which leverage the billions of pounds people already spend as part of their aspirations for a 'better home'.
Our expert team of researchers will find solutions that work within our existing social networks, that make the best of local resources and building stocks, and that contribute strongly to a green economic recovery from the damage caused by the Covid-19 pandemic.
Operationalising Socio-Technical Energy Transitions (O-STET)
The Operationalising Socio-Technical Energy Transitions (O-STET) project focuses upon processes and decision-points regarding transition of the UK energy system(s) towards decarbonisation. It seeks to produce approaches including greater understanding of socio-technical and political factors alongside existing techno-economic approaches to policy and decision-making. This research aims to incorporate understanding developed in socio-technical energy transitions (STET) research into processes for policy and industry decisions.
The project is a research collaboration between SPRU (Sussex), the Energy Institute (UCL) and the Energy Systems Catapult. SPRU's research develops socio-technical understanding of development and decisions for decarbonisation of UK energy systems to support novel system dynamics modelling of the energy system being developed by the Energy Institute. This research team further collaborates with the Catapult to 1) combine theoretical and research framing for the Catapult's portfolio of whole energy systems assets and 2) test, contrast and iteratively inform the practical insights coming from the Catapult's work with novel STET modelling and scenario tools.
A key objective of the O-STET project is to take cutting edge theoretical exercises developed within STET and to incorporate them into models, scenarios and insights that can be used in critical policy and industry decision-making. The STET models and scenarios developed are to be novel, transparent and open source and further versions of the models & scenarios will be developed as STET decision-maker tools.
Responsive Organising for Low Emission Societies (ROLES)
ROLES is identifying how European city-regions can accelerate decarbonisation through digitalisation of energy infrastructure, focusing on pathways that also create societal benefits (such as reducing fuel and transport poverty). The project is working in the UK, Italy and Norway, with case studies in all three countries.
ROLES will develop an analytic framework for creating pathways to digitalise energy systems, in order to achieve deep decarbonisation. It will prioritise co-creation of these pathways with relevant stakeholders.
The analytical framework we produce will be applicable to any mid-sized European city-region. We will initially apply it in three case studies city regions, each focusing on a different sector/ context for digitalising energy infrastructure. Results will be shared with a wide range of stakeholders, from civic leaders to bodies representing marginalised groups.
Solar-Biomass Reversible Energy System for Covering a Large Share of Energy Needs in Buildings (SolBio-Rev)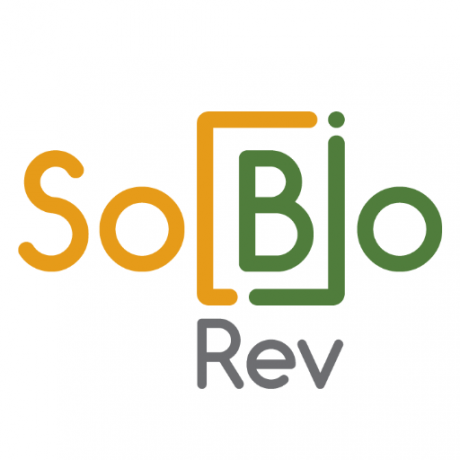 This European Union's Horizon 2020 project aims to reduce the primary energy consumption of the building sector across the EU. The aim is to develop a configuration that uses a combination of promising renewable energy technologies - solar, ambient and bioenergy – and an innovative heat pump-based configuration, for heating, cooling and electricity that could reduce dependency on fossil fuels and lower C02 emissions, also aiding EU energy security.
This project consists of three phases spread over 48 months:
Phase 1: Innovative components, configuration and control development
Phase 2: Prototype systems design, production, and commissioning
Phase 3: Prototype systems testing and technology validation.
SPRU will be leading the social science research component, performing qualitative research into the perceptions and acceptance of existing renewable energy systems, as well as the future of the SolBio-Rev concept. Case studies and in-depth interviews with various stakeholders groups will be conducted to understand user and installer needs and requirements, and contribute to the development process. The personnel involved in this project are: Dr. Mari Martiskainen, Mr. Donal Brown, and Dr. Paula Kivimaa.
SolBio-Rev could result in a reduction of the dependence on fossil fuels by up to 70%. On top of this, the technologies developed will have a lifetime expectancy of at least 20, potentially up to 40 years, creating a lasting effect.
Social Innovation in Energy Transitions (SONNET)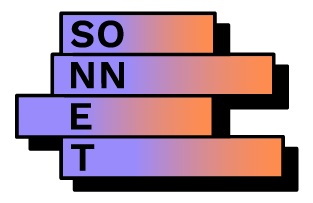 A new research project 'SONNET' (Social Innovation in Energy Transitions), funded by the EU Horizon 2020 programme, focuses on urban areas as major hubs for social innovations and generate practical recommendations for harnessing the potential of social innovation. The following SPRU faculty are involved: Dr Sabine Hielscher, Dr Rachael Durrant and Professor Benjamin Sovacool.
SONNET's methodological approaches include:
Six SONNET city labs: The heart of SONNET's transdisciplinary approach. The aim is to collectively initiate and observe current and unfolding social innovation processes in the energy sector, identifying enabling and impeding factors, successes and contribution to sustainable energy transitions.
Several embedded case studies: drawing on an innovation history and critical turning point approach to investigate social innovations in energy sector initiatives within their local and national context.
National citizen surveys: Aiming to develop an understanding of individual citizens' perceptions of enabling and impeding conditions and acceptance of social innovations in the energy sector initiatives.
The project intends to improve understanding of social innovation in the energy sector. The implementation of the city labs will have a direct impact in the SONNET cities. Policy makers interested in social innovation in the six urban areas involved in the project will become part of a local network to exchange experiences and ideas. SONNET will also equip policy makers to make informed decisions through co-created policy briefs and training events.
SWS-HEATING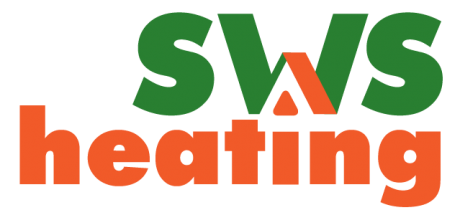 The European Commission Horizon 2020 funded SWS-HEATING project aims to develop an innovative seasonal thermal energy storage (STES) unit. Using novel storage material and creative configuration, this allows storage and transfer of solar energy harvested during summer, covering a large proportion of domestic heating demand.
The SWS-heating system is based on a multi-modular sorption STES unit, designed to drastically decrease storage volume with negligible thermal losses. A building prototype will be commissioned including the SWS-heating system, which will be tested and validated in Germany and Sweden. The goal of this next generation solar heating technology is to reach and overcome a solar fraction of 60% in central/north Europe, reaching 80% in the sunnier south of Europe, with a compact and high-performing STES system at low cost.
The SWS HEATING ambitions include:
Reaching compact solutions that can be integrated in new or existing buildings
Reducing system cost by up to 20-30% compared to other solar seasonal storage units
Developing advanced SWS-materials with tailored sorption capacity
Achieve very high heat storage density, in the range of 1.1-1.3 GJ/m3 (over 30% higher than the best SWS sorbent material and 40-60% than state of the art for the same temperature range)
Enable services for: (1) preventive and restoring maintenance, (2) user-friendliness, (3) adjusting operation according to weather forecasts, and (4) remote operation and reporting.
Social, Technological and Environmental Pathways to Sustainability (STEPS)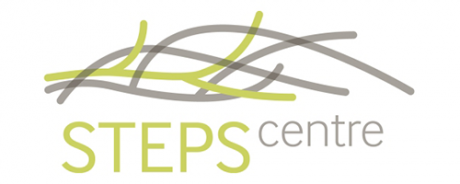 The ESRC STEPS (Social, Technological and Environmental Pathways to Sustainability) Centre carries out interdisciplinary global research that explores just and democratic pathways to sustainability that include the needs, knowledge and perspectives of poor and marginalized people.
The STEPS Centre is hosted in the UK by the Institute of Development Studies and the Science Policy Research Unit (SPRU) at the University of Sussex.
STEPS Centre and Global Consortium focus on four annual themes.
2018: TRANSFORMATIONS
What does it take to make sustainability transformations emancipatory (caring), rather than repressive (controlling)?
2019: UNCERTAINTY
What kinds of uncertainty are there, why do they matter for sustainability, and what ideas, approaches and methods can help us to respond to them?
Future themes are Natures (2020) and Methods (2021).
AIMS
Address global challenges through interdisciplinary research projects
Develop a theoretical pathways approach to understanding interactions between diverse social, technological and environmental dynamics
Link new theories with practical solutions to create more sustainable, socially just and favourable conditions for the poor
Influence policy and generate new debate by engaging with diverse local and global audiences
Train a new generation of junior researchers, Masters' students, PhD students and postdoctoral fellows in the STEPS Centre's concepts, methods and approaches.