News
Sussex Festival of Ideas celebrates the transformative power of the arts and humanities
Posted on behalf of: School of Media, Arts and Humanities
Last updated: Wednesday, 9 March 2022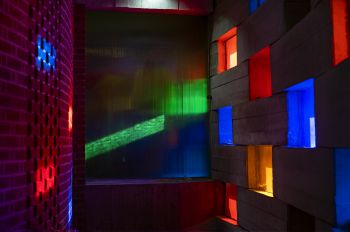 Sussex Festival of Ideas
Attenborough Centre for the Creative Arts, Tuesday 29-Wednesday 30 March 2022
Please join us in the ACCA for a two-day celebration of the transformative power of the arts and humanities, co-created by student and staff in Media, Arts and Humanities
The Sussex Festival of Ideas is a dynamic and engaging programme of talks, events and activities, from the School of Media, Arts and Humanities.
The Festival of Ideas has been developed as a platform to connect students, staff and the community. It aims to harness the transformative power of the arts and humanities to fashion new ways of thinking about the past, present and future.
The inaugural Festival took place across four days in 2021 with a four-day programme of more than 30 events.
The Second edition of the Festival consists of two elements:
A two-day programme of talks, events, workshops, conversations, screenings and performances co-created by Sussex staff and students at the Attenborough Centre for the Creative Arts on Tuesday 29 and Wednesday 30 March.
A curated programme of events hosted at venues across the region as part of the 2022 Brighton Festival in May.
The two-day programme on 29 and 30 March will explore black identities and the countryside, irreverent responses to inequality and exploitation within the cultural industries, the visual cultures of Instagram, cultural mediations of climate change, media coverage of Gypsy, Roma and Traveller communities, the new visibility of menopausal life and politics, and the work of film pioneer Jill Craigie.
A keynote presentation by Gary Younge will focus on one of the most pressing cultural questions of our time: how we remember and who we celebrate as statues.
Follow us on Instagram and Twitter @sussexideasfest for further details of the programme.