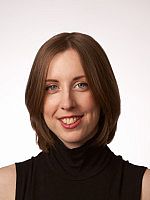 Dr
Joanne Paul
Biography
I completed my PhD (2013) at Queen Mary, University of London under the supervision of Quentin Skinner on sixteenth- and seventeenth-century political thought. I was then appointed Lecturer in the History of Political Thought at New College of the Humanities. I joined the Faculty of History at University of Sussex in September 2016 as Lecturer in Early Modern History.
My research treats Early Modern cultural and intellectual history, especially themes of rhetoric, counsel, and temporality. I have worked on figures including More, Machiavelli, Shakespeare and Hobbes.
I have published my research widely both for academic and general audiences, including in Renaissance Quarterly, Hobbes Studies, and Notes & Queries. My book on the thought and writing of Thomas More is published by Polity in 2016, and has led to articles in History Today, BBC History Magazine, Juncture, Prospect and elsewhere. My upcoming book on Counsel and Command in Early Modern English Thought will be published with Cambridge University Press, and my narrative history of the Dudley family during the reign of the Tudors will be published with Michael Joseph (Penguin) in 2020.
In 2017 I was chosen to be one of the BBC Radio 3/AHRC New Generation Thinkers. I have presented my research on radio programmes for BBC Radio 3 and Radio 4, television for BBC 2, BBC 4, Channel 5 and TLC (US), as well podcasts and Youtube videos.