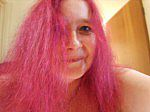 Ms
Anne Craig
Role
Job Title: School Co-ordinator (Finance)
Main job functions:
Visiting & Exchange Student Co-ordinator

Student handbooks & introduction letters

Global Design Challenge Administrator

Visa and Immigration DRA for Engineering & Informatics

Engineering & Informatics Casual payroll

Engineering & Informatics staff and student expenses claims

Scheduling of project presentations for Informatics students
Email address: asc32@sussex.ac.uk
Contact me via email in the first instance to discuss your Right to Work in the UK checks, your expenses claims and your casual payments. Happy to chat on Zoom/Teams if you need face to face advice – we can schedule a chat for a time that suits you. Visiting & Exchange students should contact me if they have any concerns about their timetable or module choices.
I work from home Monday to Wednesday and am office-based Thursday and Friday, 9-5 on all days.