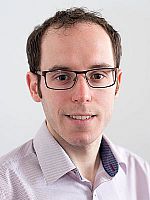 Dr
Alexander Latham
Biography
I joined the University of Sussex in September 2015, before which I was studying for a PhD at the University of Edinburgh (2015). I have a masters degree from University College London (2010) and an undergraduate degree from the University of Oxford (2004). I was called to the Bar in 2006.
My main research interest is in constitutional theory, with my PhD thesis examining the question of whether judicial review of legislation is anti-democratic. I am particularly interested in the symbolic dimension of constitutional design, and in the relationship between political institutions, political practices and political values.
Role
Lecturer in Welfare Law
Community and Business
I have a professional background in housing law, having worked as a Senior Advisor for Shelter (2010-11) and before that at DAWN (Advice) in Northumberland (2007-10). I am currently the Housing and Welfare Project Lead at Sussex Clinical Education.
I have previously carried out volunteer work for a number of organisation, including the human rights organisation Liberty, and VOICE, a Manila-based NGO working for Vietnamese refugees.