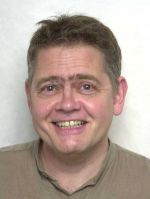 Prof
Nicholas Royle
Biography
Nicholas Royle has been Professor of English at the University of Sussex since 1999. He established the MA/PhD programme in Creative and Critical Writing in 2001 and is founding director of the Centre for Creative and Critical Thought.
He has previously taught at the University of Stirling, Scotland (1992-9), the University of Tampere, Finland (1987-92) and at the University of Oxford (1981-87).
Nicholas Royle has published many critical books and essays, as well as novels and short stories (including quick fictions). His books to date are:
An English Guide to Birdwatching: A Novel (2017)

An Introduction to Literature, Criticism and Theory (Fifth edition, 2016, co-authored with Andrew Bennett)

This Thing Called Literature (2015, co-authored with Andrew Bennett)

Veering: A Theory of Literature (2011)

Quilt: A Novel (with a Critical Afterword) (2010)

In Memory of Jacques Derrida (2009)

How to Read Shakespeare (2005, new edition 2014)

Jacques Derrida (2003)

The Uncanny (2003)

Deconstructions: A User's Guide (2000) (as editor)

E.M. Forster (1999)

After Derrida (1995)

Elizabeth Bowen and the Dissolution of the Novel: Still Lives (1995, co-authored with Andrew Bennett)

Telepathy and Literature: Essays on the Reading Mind (1990)
Royle is also an editor of the Oxford Literary Review, a journal with which he has been involved since the 1970s, and director of the app Quick Fictions. He is currently completing a book entitled Hélène Cixous: Dreamer, Realist, Analyst, Writing.