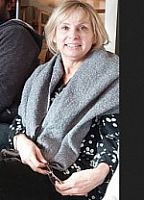 Ms
Trudy Myers
Biography
My early career was based in Parliament where I worked extensively with numerous parliamentary and civil service departments including the Cabinet Office, Foreign Office and the Speaker's Office. At the Independent Parliamentary Standards Authority I played a key role in project managing the 2015 General Election programme and in the development of the new Expenses Scheme for MPs.
Role
I work collaboratively with the SDDC leadership in order to develop strategic plans for the management and growth of the Centre and to oversee the effective implementation, delivery and evolution of the core business programme.
I have overall responsibility for the administration of SDDC and provide support to the leadership. My key responsibilities include the coordination of budgets and staffing plans, developing internal and external communications, running events and organising meetings, assisting with business development activities, preparing quarterly and annual reports, contract management and organising recruitment.