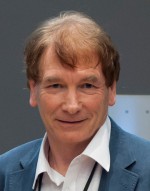 Prof
Ian Davidson
Biography
Head of the School of Business, Management and Economics from 2009 to 2013, Prof. Ian Davidson was the Director of the Business School and Professor of Accounting and Finance at Loughborough University from 2002 to 2009, Associate Dean and Professor of Finance at Warwick Business School from 1992 to 2002, Boots Professor of Accounting and Finance at the University of Nottingham from 1988 to 2002, Visiting Associate Professor at the University of Denver prior to that and Lecturer in the Department of Economics at the University of Bristol. Ian was a member of the Council of the Institute of Chartered Accountants in England and Wales from 1994 to 1997, a member of the Technical Committee, Research Board and Education and Training Directorate and a member of the Board of Accreditation of Educational Courses (BAEC) for British and Irish Universities from 1992 to 1996 and until recently the Director (for Europe) of the (U.S.) MBA Roundtable and a member of the GMAC organising committee for the 2003 Leadership Conference in New Orleans. Qualified as a Chartered Accountant with Price Waterhouse (London), Ian is also a Fellow of the Chartered Institute of Management Accountants.
Ian's research interests include the cross-sectional influences on security returns (both from a theoretical and empirical perspective), determinants of the equity share premium, long-term influences on equity returns, European bank takeovers, some aspects of corporate governance and more recently the application of quantum mechanics to the statistical distribution of security returns.
Recent publications appear in such journals as Abacus, Physica A, European Financial Management, Financial Analysts Journal, Journal of Banking and Finance, Journal of Applied Financial Economics, Journal of Business Finance and Accounting, Accounting and Business Research and European Journal of Finance.
Answers to chapter problems in 'Principles of Equity Valuation' by Ian Davidson & Mark Tippett (published by Routledge):
The Measurement of Returns on Bonds, Equities and Other Financial Instruments [PDF 401.36KB]
Role
Emeritus Professor,
Professor of Accounting & Finance