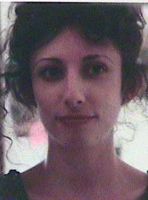 Ms
Rebecca Partos
Biography
Rebecca Partos is an ESRC-funded doctoral researcher in Politics at the University of Sussex, UK. She is also co-editor of the Sussex European Institute's termly journal, Euroscope, and an associate tutor of undergraduates at Sussex. She is a former student rep for postgraduate researchers and associate tutors.
***
Rebecca Partos was a Junior Research Associate (JRA) scholar while an undergraduate at the University of Sussex. She graduated with a First in English Literature from Sussex in 2011, while taking elective modules in Politics each term. Rebecca completed an MSc in Social Research Methods in 2012, for which she received a Distinction.
***
Previously, Rebecca has worked in the public, private and voluntary sectors. She has experience working for two MPs as a parliamentary researcher and a caseworker. Rebecca has also worked with widening participation schemes, focus groups and has acted as a student mentor.
Role
Doctoral Researcher, Chair of the Postgraduate Network of the Political Studies Association, Co-editor of Euroscope
Qualifications
DPhil candidate Politics and Contemporary European Studies (Sussex, 2012-2016)
Social Research Methods MSc (Sussex, 2012) - Distinction
English Literature BA (Sussex, 2011) - First
Activities
Publications
Peer reviewed articles
Partos, R and Bale, T (2015) Immigration and asylum policy under Cameron's Conservatives. British Politics, vol. 10, (2) 169-184
Bale, T and Partos, R (2014) Why mainstream parties change policy on migration: A UK case study – The Conservative Party, immigration and asylum, 1960–2010. Comparative European Politics, 12, 603–619.
Bale, T, Hampshire, J and Partos, R (2011) Having One's Cake and Eating It Too: Cameron's Conservatives and Immigration. Political Quarterly, 82 (3). 398-406
Chapters in edited volumes
Partos, R and Bale, T (2015) Immigration and Housing in Beech, M, and Lee, S, The Conservative-Liberal Coalition: Examining the Cameron-Clegg Government (Palgrave Macmillan, 2015)
Other publications
Partos, R (forthcoming) 'Reconstructing Conservatism? The Conservative party in opposition, 1997–2010' by Richard Hayton, reviewed by Rebecca Partos, Party Politics.
Hess, C, and Partos, R (2014) Towards a Joint Agenda in Migration Policy? Managing Migration in Germany and the UK. A joint publication with Aston Centre for Europe, Aston University and the Foreign & Commonwealth Office.
Professional services
Chair of the Postgraduate Network of the Political Studies Association and member of Education and Skills sub-committee (2014 – on-going)
Member of the Political Studies Association (PSA)
Co-organiser, PSA Postgraduate Network 2015 Conference, 'Critical Junctures and Turning Points', 29 June 2015, University of Sheffield
Co-editor of Euroscope, Sussex European Institute's termly newsletter (2012 – 2015)
Observing member of Senate, University of Sussex (2015 – on-going)
Representative on University and College Union (UCU) Executive Board, University of Sussex (2014 – on-going)
Representative for postgraduate researchers and associate tutors within the Politics department, University of Sussex (2012 – 2013)
Conducted undergraduate focus groups for Politics department, University of Sussex
Mentor circle leader for doctoral researchers, University of Sussex (2014)
Mentor to Junior Research Award scholarship holder (undergraduate) within Sociology department, University of Sussex (2014)