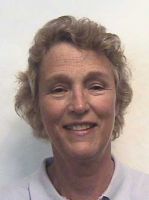 Prof
Jane Fortin
Biography
Date of Appointment : August 2007

Previous appointments
Professor of Law at King's College London 2002

Current External Activities
Co-editor (and co-founder) of the Child and Family Law Quarterly
Consultant to (and co-founder) the Child Studies Postgraduate Programme at King's College London
Member of NYAS professional advisory group

Recent conference papers and speaking engagements
2008 Speaker and panellist at the 'Don't Forget the Children' conference, organised by BHIVA/CHIVA/BASHH.
2008 Guest presenter of the Allan Levy Memorial Lecture.
2010 Panellist at a meeting of the Family Law Bar Association, Guildford University.
2010 Participant at the Nuffield Council on Bioethics' annual 'Forward Look' seminar.
2010 Speech at the House of Lords at the ACE 50th Anniversary Celebration Event.
2010 'Children's civil rights in schools' - unpublished paper presented at the CRAE annual conference.
2010 Chair, Human Rights Lawyers Association, Symposium on Children's privacy.
2011 Chair, a Children's Rights Association for England (CRAE) Working Party on Children in the family and juvenile justice.
2013 'Taking a longer view of contact' - unpublished paper presented at the Child Studies conference at Kings College London.