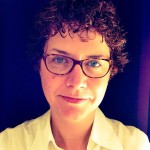 Dr
Catherine Grant
Biography
Catherine Grant studied Modern Languages and Literatures (French and Spanish) at the University of Leeds (1982-86), and gained a PhD from the same university (1987-1991) with a thesis on issues of authorship and feminism in Mexican fiction. She was appointed Lecturer in Spanish and Latin American Studies at the University of Strathclyde in Glasgow in 1991, and later was made Director of its Postgraduate Programme in Women's Studies, until 1998 when she took up a post in Film Studies at the University of Kent. There, she researched, taught and published on Latin American and world cinema (Screening World Cinema, co-ed. with Annette Kuhn, Routledge, 2006), European cinema, film studies methodologies, individual film directors, 'border crossings' in American cinema, and film programming, and served as Director of the Film Studies Department between 2003-7. In 2008, Grant left Kent to move to East Sussex to focus on research and online publishing. She was a Visiting Research Fellow in the School of Media, Film & Music at Sussex between 2008 and February 2011, when she was appointed to a part-time, Senior Lectureship in Film Studies in this School. She is currently engaged on a 0.3 fraction permanent post.
In August 2008, Grant created Film Studies For Free, a regularly updated web-archive of links to, and comment on, online, Open Access, film and moving image studies resources of note. The website, with its associated micro-blogs, has a large international readership, including around 30,000 regular followers/subscribers. Her research blog Filmanalytical can be found here; and Audiovisualcy, the international film studies video essay group forum that she curates is here.
At Sussex, Grant is the founding editor of REFRAME, an open access, academic digital platform, launched in 2012, for the online practice, publication and curation of internationally produced research and scholarship. Its subject specialisms—media, film and music— are also those of its publisher, the School of Media, Film and Music (MFM) at the University of Sussex, UK. REFRAME is managed by an editorial board composed of MFM faculty, graduate researchers, and other University of Sussex associates, and it is supported by an international advisory board. Grant edits one of REFRAME's first projects–SEQUENCE Serial studies in media, film and music–and also edits and contributes to others: Global Queer Cinema, a collaborative research project engaged in investigating queer film cultures from a global perspective and analysing world cinema from a queer point of view; The Audiovisual Essay: Practice and Theory in Videographic Film and Moving Image Studies; Mediático, on Latin(o/a) American, Spanish and Portuguese media cultures; REFRAMING PSYCHOANALYSIS website launched for the CHASE Psychoanalysis Network; and REFRAME Books, an open access imprint for occasional edited collections, broadly on digital media studies topics.
During her career, Grant has given lectures and carried out research at universities in Argentina, Australia, Chile, Canada, France, Germany, Ireland, Mexico, the Netherlands, Spain, and the USA. She is a member of the editorial advisory boards of the following academic journals: Screen (since 1995); and Studies in Hispanic Cinemas (since 2003); she has advised Manchester University Press on their book series Spanish and Latin American Filmmakers since 2002. Since 2008, she has been a member of the advisory board of the University of St Andrews Dynamics of World Cinema: Transnational Channels of Global Film Distribution project. Since 2012-13, she has served on the advisory boards of Frames Cinema Journal, TOMA UNO, and the JISC MediaHub; on the Advocacy and Steering and Editorial Committees of the Open Library of the Humanities, which is working towards a sustainable, open-access future for scholarly publishing in the humanities, and, since 2014-15, also on the advisory board of the peer-reviewed journals Film Criticism and Alphaville: Journal of Film and Screen Media.
In March 2014, Grant became founding co-editor (with Christian Keathley and Drew Morton) of [in]TRANSITION, the first ever peer-reviewed journal of videographic film and moving image studies and a collaboration between MediaCommons and the Society for Cinema and Media Studies' official publication, Cinema Journal. The editors discussed their project in detail at the "Visualizing Media Studies" Workshop at Society for Cinema and Media Studies Conference, Seattle, March 18-23, 2014, one of two conference sessions livestreamed on the internet: http://livestre.am/4O7Au. This groundbreaking peer-reviewed publication was awarded the Society for Cinema and Media Studies' Anne Friedberg Innovative Scholarship Award of Distinction for 2015. The SCMS award selection committee wrote, in its recommendation for the Award, that [in]Transition "has the potential to reshape the field."
Grant's own audiovisual essay work has been shown at a number of film festivals and in selected filmmuseum programmes, including the following:
Touching the Film Object? was included as part of the programme 'Film Studies in Motion' curated by Volker Pantenburg and Kevin B Lee for the Internationale Kurzfilmtage Oberhausen/International Oberhausen Short Film Festival, 2012.
True Likeness, comparing Peeping Tom (Michael Powell, 1960) and Code Inconnu/Code Unknown (Michael Haneke, 2000), was shown alongside those films in a special event at the Rio Cinema in London on September 16 — 'Breaking the Unknown Code?', as part of the UK-wide, 2012 'Scala Beyond' Film Festival.
The 2015 Glasgow Short Film Festival;
The inaugural Essay Film Festival in London in 2015;
The 'Conversatorios' Programme of the TRANSCINEMA Festival Internacional de No­Ficción, Lima, Peru, November 3, 2015 (http://transcinemafestival.com/translab/conversatorios/)
The Autoren & Analyse Programme at the Austrian Filmmuseum in April 2016, curated by Kevin B. Lee.
And the Frankfurt Filmmuseum Audiovisual Essay Programme in November 2013, curated by Adrian Martin and Cristina Álvarez López.
Her video essays have also frequently been published at popular and prominent international film websites such as Fandor|Keyframe, IndieWire, Desistfilm, Transit: Cine…, and One Perfect Shot, among numerous others. Her online and videographic research work was profiled by Holly Willis in 'Film Studies for the 21st Century', Filmmaker Magazine, October 20, 2014: http://filmmakermagazine.com/87920-film-studies-for-the-21st-century/. She was interviewed about her work at length by Dr Dario Llinares for an episode of the popular academic podcast The Cinematologists (Episode 17, 2015). Most recently, her research was explored in an extensive online video interview (in English) by Portuguese film scholars Luís Mendonça and Carlos Natálio, published as 'Catherine Grant, a Guardiã da Cinefilia Digital', Interact: Revista Online de Arte, Cultura e Tecnologia, Issue 24, 2016.
Grant has also participated in numerous prominent roundtables and interview events which have online video/audio records including: the Jacques Rancière and Cinephilia event (alongside Rancière) at Birkbeck, University of London, January 2015; an in-conversation session on digital era film studies with Laura Mulvey at the The Birkbeck Institute for the Humanities celebrates Laura Mulvey event, Feburary 2013; she was invited by the Society for Cinema and Media Studies to carry out a career interview with Mulvey for their Fieldnotes (interviews with Foundational Scholars) series in October 2015; and in April 2016 she was invited by NECSUS: European Journal of Media Studies to carry out a public career interview with Richard Dyer (with Jaap Kooijman, at King's College, London) for publication in a forthcoming issue of the journal.
Role
Part-Time Senior Lecturer in Film Studies