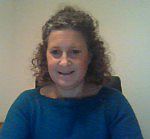 Ms
Pippa Robinson
Post:
Head of Professional Services (Planning)
Other posts:
Head of Professional Service (Law, Politics and Sociology (Professional Services), Education and Social Work (Professional Services), Global Studies (Professional Services))
Location:
SUSSEX HOUSE SH-300
Email:
pjr26@sussex.ac.uk
download vCarddownload vCard to your mobile
Biography
2019-date Head of Professional Service, University of Sussex
2011-2019 Medical School Manager, Brighton and Sussex Medical School
2004-2011 School Administrator (LifeSciences, Humanities, Psychology), University of Sussex.
1989-2003 Civil Service.
Role
Head of Professional Service for the Social Science group of schools
I am responsible for delivering an effective and efficent adminstrative support to the Social Science Schools enabling them to achieve their strategic objectives. I lead the School PS teams and work closely with them in delivering administrative support, advice and guidance to academic colleagues. We ensure this is aligned with and informed by agreed best practice, with a focus on driving continuous improvement. My objective is to deliver an exceptional professional services experience.
I work with the School Management teams and act as the interface with University administrative divisions both internal and external. It is important for me to maintain strong partnership working with HR, Finance and IT as well as with Planning and Performance, Student Recruitment and External Relations to ensure there are appropriate targets set with supporting marketing and student recruitment plans.
I am a member of the following university committees:
People, Culture and Inclusion Committee
Student Centre Steering Group
Education and students portfolio steering group
I have an MSc in Managing Change & Innovation.