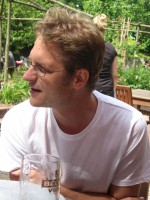 Prof
Peter Boxall
Biography
Biography
I have been teaching English at Sussex since 1999, having completed my doctorate at Sussex in 1997. As well as teaching for Sussex, I have taught for the universities of New York and Gothenburg.
My research has focused on the relationship between aesthetics and politics in modernist and contemporary writing, and more recently on the longer history of the novel. I have written books on Samuel Beckett and Don DeLillo, and a wide ranging book on the contemporary novel, entitled Twenty-First Century Fiction. My most recent book, entitled The Value of the Novel, came out with Cambridge University Press in 2015, and in the early stages of a new project on the history of the novel, entitled The Prosthetic Imagination: A History of the Novel as Artificial Life. I have edited a range of work - including a collection on Beckett's politics, entitled Beckett/Aesthetics/Politics, a collection on poetry, entitled Thinking Poetry (ed with Peter Nicholls), and a collection of short entries on the novel, with the somewhat prescriptive title 1001 Books you Must Read Before you Die. I am also co-editor of Volume 7 of the Oxford History of the Novel (with Bryan Cheyette), and editor of the UK journal Textual Practice.
My teaching has reflected these concerns, broadly covering literature and theory in the modern and contemporary period, and the history of the novel from the eighteenth century. I have supervised DPhil students to successful completion in a wide range of areas - in Modernism, in American Literature, in Creative and Critical Writing, in Contemporary Literature and Theory, and in Literature and Science. My students have written theses on Samuel Beckett, Don DeLillo, Thomas Pynchon, John Banville, W.G. Sebald and J.M. Coetzee. I also teach masters and undergraduate courses on modern and contemporary writing, and on utopian fiction and theory.
Role
Professor of English
Director of Student Support