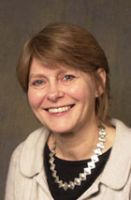 Dr
Hilary Lawson
Biography
Dr Hilary Lawson has been involved in the teaching and learning of undergraduate and postgraduate social work students since 1992. A qualified social worker and Higher Education lecturer, she has primarily been located in the Department of Education and Social Work and has taught subjects such as child development, theory and practice of social work intervention and multi-professional working.
Her main focus of work has been the development of work-based practice. As Director of Practice Learning (2005-2009) she worked with staff in both statutory and voluntary social work and social care agencies to help them provide high quality placements for social work students. She was also responsible for ensuring the thorough and equitable assessment of student's practice and developed the Practice Assessment Panels as part of this process.
She continues to teach, research and publish in the field of Practice Education, Supervision and Work-Based Learning. 2011 A Guide to Effective Supervision - view article here.
In 2010 she completed seven years' research into young people's experience of making the transition to University. This research was inspired by her three years (2002-2005) in the role of Student Advisor in the School of Social Sciences and Cultural Studies - a post which involved working with undergraduate and postgraduate students across a range of disciplines. The student experience, notably the role of transition, identity and emotion and the range of support and welfare systems in place to facilitate this experience is the focus of other aspects of Hilary's work as a writer and consultant on transition to University, and also her work with non-traditional learners as a lecturer within the Open University.
Posts held
current: Teaching Fellow Post-Qualifying Programmes in Practice Education
current: Independent Consultant in Practice Education, Supervision and Workforce Development
current: Associate Lecturer School of Health and Social Welfare Open University
2005-2009: Director of Practice Learning Department of Social Work and Social Care Sussex University
2005-2007: Lecturer Foundation Degree in Community Development Centre for Continuing Education Sussex University
2001-2005: Student Adviser Sussex University
Student counselling and contributing to policy and research on student retention, widening participation and the student experience of higher education
1992-2001: Lecturer in Social Work and Social Policy Sussex University
1999-2001: Director of Masters in Social Work Programme
1994-2001: Director of Approved Practice Teacher Programme
1987-1992: Staff Development Officer East Sussex County Council
1983-1987: Generic Social Worker East Sussex County Council
1980-1983: Social Worker for Under 5s and Children with disabilities West Sussex CC
Education and Qualifications
Doctor of Education "Young People Constructing Identities in the Transition to University" University of Sussex 2010
Post Graduate Certificate in Teaching and Learning in Higher Education Open University 2002
Diploma in Counselling Brighton University 1993
Approved Practice Teacher Programme Sussex University 1990
Masters in Social Work and CQSW Sussex University 1978-1980
BA Hons (2.1) in Sociology Sussex University 1974-1977
Most recent Publications
Lawson, H. (2011) Effective Supervision,What is it and how can supervisors ensure they provide it? View article here
Bachmann, K, Blackeby, K, Bengo, C, Slack, K, Woolgar, M, Lawson, H and Scott, S (2011) Fostering Changes How to improve relationships and manage difficult behaviour A training programme for foster carers, BAAF (British Association for Fostering and Adoption).
Lawson, H. (2010) Young people constructing identities in the transition to Higher Education unpublished Doctorate of Education thesis University of Sussex.
Role
Dr Hilary Lawson is a Teaching Fellow at the University of Sussex. She convenes and lectures on Post Qualifying programmes designed for qualified and non-qualified professionals in social work and social care. She has responsibility for leading on programmes in Practice Education, that is the teaching and learning of work-based practice. She also convenes programmes concerned with developing supervision as an effective management tool.
She convenes and teaches the following Modules:
Enabling Work Based Learning and Assessment (Specialist) (Higher Specialist)
Supervision and Evaluation of Professional Learning (Higher Specialist)
These two 15 credit modules are for staff in social work, social care and health who are responsible for the supervision, teaching and/or assessment of students, trainees and supervisees in their organisation. It is suitable for staff in a range of statutory and non-statutory organisations.
Teaching the Practice Curriculum (Higher Specialist)
This is a 30 credit course for experienced practice educators wanting to develop teaching and research in Practice Education and work-based learning.
Supervising and Managing Professionals (Higher Specialist)
This is a 30 credit course for managerial staff in social work, social care and health with supervisory responsibilities throughout the organisation.