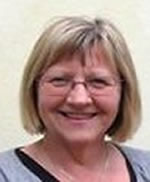 Prof
Heather Keating
Biography
LLB (Leicester)
LLM (London)
Previous appointments:
Lecturer then Senior Lecturer, Kingston University 1977-1990
Lecturer in Law, University of Sussex 1990-94
Senior Lecturer in Law 1994 -2012
Professor 2012 -
External activities:
External examiner experience: Kent, De Montfort, City, Westminster, Lincoln, Warwick, College of Law GDL, University of Law LLB, QMUL.

Validation/ Review of degrees Kent (1996); Westminster (1997); De Montfort (2001, 2004)

Occasional lectures to College of Law, firms of solicitors

Reviewer for submissions to Child and Family Law Quarterly, Criminal Law Review
Research grants:
£26,000 (2007) with Liz McConville, Suzy Braye and Jo Bridgeman,'Talking Dads' project
£10,000 (1994) with R.K. Vogler and B.Luckock: Comparative study of child protection in England, France and Belgium
Recent papers:
Sussex, conference, 'Raising the age of criminal reponsibility' (2016)
Vienna, conference, 'Raising the age of criminal responsibility by the back door?' (2015)
University of Oulu, Finland, conference, 'Childhood and English Law' (2014)
ISRCL International Conference, Vancouver, 'A tale of two Bills: responding to children's harmful and anti-social behaviour in England and Wales' (2014)
University of Surrey, research seminar, 'Developing a partial defence of compassionate killing' (2014)
Children's Rights and Children's Criminal Responsbility (2013)
Compassionate Killings: The Case for a Partial Defence (2012)
The Role of Child Support in Tackling Child Poverty (2012)
Children, sexual offences and the criminal law (2010)
Being Responsible, Becoming Responsible and Having Responsibility Thrust Upon you (2008)
The Physical Punishment of Children: the Role of the State in Protecting children and guiding parents (2007)
The Responsibility of Children Under English Criminal Law (2007)
Reckless Children (2007)
Protecting or punishing children: Physical punishment, Human Rights and English law reform (2006)
Responsibility under English Criminal Law for omissions (2004)
Rethinking the law on reasonable chastisement (2003)
Symposia/ Workshops:
July 10-12 2008, 'Gender, Family Responsibility and Legal Change' conference
November 2007, 'Older people and mental capacity' workshop
May 2006, 'Reciprocal Responsibilities, the Family and Older People' workshop
September 2005, 'Responsibilty and the family' symposium
Prizes:
2006 University of Sussex Teaching Award for Outstanding Contribution to Teaching
Role
I am currently interim Head of the School of Law, Politics and Sociology, having been deputy Head of School and Head of the Sussex Law School.
I am a member of the Honorary Degree Committee.
I was a member of Council between 2016-2019.