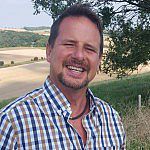 Dr
Paolo Oprandi
Biography
Dr Paolo Oprandi is a Senior Learning Technologst at the University of Sussex with responsibility for supporting the School of Global Studies. the School of Law, Politics & Sociology and the School of Education and Social Work in the effective use of technologies to enhance teaching practice and enrich student learning.
Academic research:
Oprandi, Paolo and Murphy, M Lynne (2019) Specialism-based learning in action: why, how, when? In: Garnham, Wendy, Betts, Tab, Oprandi, Paolo, Ashall, Wendy, Kirby, Jill, Steinberg, Margarita, Taylor, Heather and Walden, Victoria (eds.) Disrupting traditional pedagogy: active learning in practice. University of Sussex, Brighton, UK, pp. 58-78. ISBN 9780995786240
Oprandi, Paolo Roberto (2014) Supporting learning autonomy and curriculum coverage in university teaching: three case studies of formative assessment. Doctoral thesis (EdD), University of Sussex.
Bromham, Lindell and Oprandi, Paolo (2006) Evolution online: using a virtual learning environment to develop active learning in undergraduates. Journal of Biological Education, 41 (1). pp. 21-25. ISSN 2157-6009