Staff mobility
Find out about the University's participation in the Erasmus+ staff mobility programme.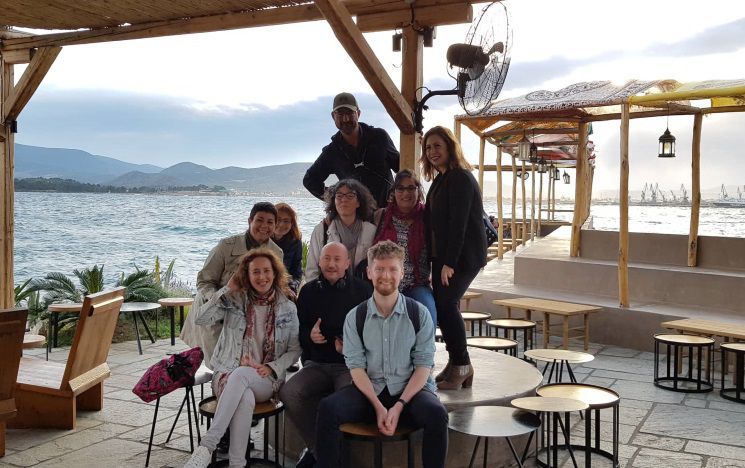 The Erasmus+ staff mobility programme allows for academic and administrative staff to visit a European partner university for either teaching or training.
The University receives funding to support this each year as part of the Erasmus+ KA103 project which covers the cost of travel and subsistence. The Global Mobility team manage this budget to ensure that as many staff as possible can benefit from the programme.
Erasmus+ teaching mobility
Staff undertaking a teaching exchange must complete a minimum of eight hours' teaching per week. Staff applying for a shorter visit must teach a pro-rata proportion of this teaching load.
You can engage in activities such as:
lectures
seminars
leading workshops
mentoring activities with students.
The minimum duration is two working days.
My Erasmus+ training week was an unforgettable experience. I made friends from across Europe and learnt so much about other University's best practices."

JaCK GIBBS


International Student Support Assistant, Erasmus+ Training Week in Thessaly, Greece
Erasmus+ training mobility
The main purpose of a training visit is to share knowledge and experience of your role while learning good practice from your host University. You'll get the chance to learn new ideas, acquire practical skills and share experiences with colleagues from across Europe.
Activities can include:
attending a staff training week
job shadowing
observation.
NB. conferences are not included.
The minimum duration is two working days. The scheme is very popular and staff are encouraged to contact the Global Mobility team as early as possible to ensure the best chance of receiving funding for a visit.
Search our list of European partner institutions.
Staff are also able to visit European institutions which are not on the list. This involves establishing a new Erasmus+ staff bilateral agreement.
Unlike student mobility, staff mobility does not have to be reciprocated, however in some cases it will be. It is the responsibility of the academic school or professional services unit to host and accommodate a visiting Erasmus staff member to ensure they have a productive stay at Sussex.
Contact
To find out more about Erasmus+ mobility and how to apply for funding, please email David Brimage, Global Mobility Manager, at d.brimage@sussex.ac.uk.
You might also be interested in: