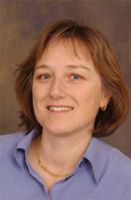 Prof
Jane Cowan
Biography
Jane Cowan received a BA summa cum laude in Anthropology at Macalester College in Minnesota (1977), and an MA (1982) and PhD (1988) in Sociocultural Anthropology and Ethnomusicology from Indiana University, Bloomington. She came to Sussex as a Lecturer in 1991, became Senior Lecturer in 2000, Reader in 2003 and was promoted to Professor in 2004. Jane was Head of the Anthropology Department from 2002-2005. She served as Member of the University of Sussex Council elected by Academic Staff from 2012-2018.
In 2018-2019 Jane was the Jane and Aatos Erkko Visiting Professor in Studies on Contemporary Society at the University of Helsinki Collegium for Advanced Studies in Helsinki, Finland. During that period, she continued her research on minorities treaty supervision at the League of Nations with respect to the region of Macedonia, which focuses on petitions submitted to the League and the encounters that they generated. Her book-in-progress is provisionally entitled 'Minority or nation? Competing justice projects at the League of Nations'.
Jane is Co-director of the Sussex Rights and Justice Research Centre (SRJRC), which she co-founded in autumn 2015.
Beyond Sussex, Jane was Associate Editor of the journal, Anthropological Theory, from 2000-2015. From 2005-2008 she served on the ESRC Virtual College and from 2010-2014, she was a Member of the ESRC Peer Review College. She has served as external examiner for both undergraduate and postgraduate programmes at the LSE (anthropology), University of Exeter (human rights) and University of Wales, Glamorgan (women's studies).
Jane was funded in academic year 2010-2011 by a British Academy Research Development Award (BARDA) to undertake an anthropological and historical study of the Universal Periodic Review, a new human rights monitoring mechanism of the reformed Human Rights Council in Geneva. She is currently writing and publishing on this research.
Between April 2011 and July 2014, in view of her international profile in anthropology and her expertise on Greece, Jane served on the Sectoral Committee on the Social Sciences for the Greek National Council on Research and Technology, the main advisory body to the Greek Ministry of Education, as an academic expert on social anthropology. Jane also sits on numerous appointing and promotion committees at a number of Greek universities, and in November 2013 she served on an external evaluation panel in a week-long evaluation of the Department of Social Anthropology and History at the University of the Aegean, Mytilene, Lesvos.
In November 2013, she was appointed to the Scientific Committee of the Swiss Network for International Studies (SNIS), and served for two tenures until December 2017. A major duty involved participating in decisions for disbursing 2 million Swiss francs of research funds for applied research that has a high degree of relevance for international organisations. SNIS is a funding and networking agency based in Geneva that promotes academic international and interdisciplinary research across Switzerland.
Every July since 2012, she has been part of the core teaching team of the University of the Aegean/University of Amsterdam 2-week international summer school, 'Cultures, Migrations, Borders', held in the small city of Plomari, on the south coast of the island of Lesvos, Greece.
Role
I taught at University of Sussex from October 1991 until December 2020. I am now Emeritus Professor of Anthropology and continue to be involved in research discussions and activities, particularly pertaining to anthropology, human rights and social and political theory.
I can be reached via my Sussex email: j.cowan@sussex.ac.uk.