Name: Wendy Ashall
Course: Education PhD
Research title: Transitional Pedagogies
Research theme: Wendy is currently engaged in the early stages of mixed methods research examining the use of Transitional Pedagogy within the context of the Social Sciences Foundation year in the School of Global Studies. Her work is a critical engagement with the professional practice derived from evidence based practice and will draw on Feminist and Critical Realist research methodologies/ methods.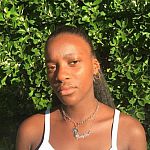 Name: Fezile Sibanda
Course: Education PhD
Research theme: Fezile's research explores the notion of coloniality within British Higher Education Institutions. It will also focus on the experiences of black academics within these spaces as one of the most underrepresented groups within British academia. The persisting inequalities faced by these academics will be unpacked in relation to coloniality and the dominance of Eurocentric knowledge and knowledge production that is currently being seen in British higher education. A decolonial lens will be used to explore themes such as race, knowledge/ power and academia. Fezile aims to use an Afrocentric research paradigm through the use of storytelling to unpack these persisting inequalities faced by black and racialised academics within British institutions.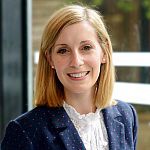 Name: Aisling Tiernan
Course: Education PhD
Research theme: Aisling's research is focused on exploring international students' experiences in the UK with a specific interest of revealing some of the hidden narratives in the internationalisation of Higher Education. Her PhD study examines international students' experiences of navigating their way through the UK student visa system. Aisling is pursuing her PhD part-time whilst concurrently working in University College Dublin's international office as a Senior Regional Manager responsible for UCD's engagement with the Middle East and North Africa. She has previously worked in UK Higher Education and has spent time at Boston Colleges Centre for International Higher Education (CIHE) as a visiting scholar.

Name: Abigail (Abby) Wells
Course: Education PhD (part-time)
Research theme: Abby's research explores girls' complex and contradictory affective engagements with feminism during the transition from compulsory education to higher and further education. Drawing on posthuman theories, her interest lies in how girls are curating their future selves, adding to their 'human capital' and challenging dominant neoliberal norms. Her research was conducted as part of a creative arts-based workshop with four girls living in Jersey (Channel Islands). Her methodological approach draws from the emerging research of feminist new materialism, where her methods comprise a range of art-based practices.