News
Professor Keeling appointed as new ESRC Impact Acceleration Account Academic Director at Sussex
By: Suzanne Fisher-Murray
Last updated: Friday, 13 December 2019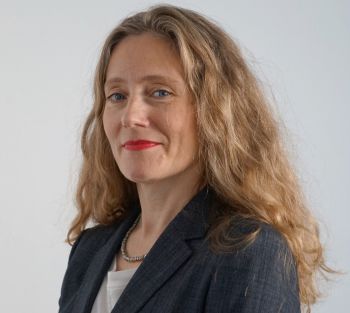 Debbie Isobel Keeling, Professor of Marketing and Associate Dean for Engagement at the University of Sussex Business School, has been appointed as the new Academic Director of the University of Sussex's Impact Acceleration Account (IAA). Professor Keeling takes over academic leadership of the IAA from Professor Saul Becker, Provost at the University.
"I'm delighted to take on this role and am keen to continue to support and develop the opportunities for impact of social scientists across the University of Sussex. The issues that we face in today's society make it critical that we ensure that our work offers meaningful and even disruptive impact to our stakeholders. And the University is well placed to deliver due to its unique heritage and outstanding strengths in social science research," said Professor Keeling.
The IAA is a block grant worth £1.05 million that has been awarded to the University of Sussex by the Economic and Social Research Council (ESRC) to support the development of social science impact and knowledge exchange activities. Funding is being used to develop and support the acceleration of impact from social science research amongst non-academic audiences.
This is the second round of impact funding that the University of Sussex has been awarded by the ESRC, and the programme of work builds on what was started through the first round of funding. As well as providing small amounts of flexible funding to support the development of impact, the programme is also focusing on developing links with external partners within the digital sector and the health sector.
"The IAA is more than a funding source; we are here to support researchers who are developing their social science impact. We welcome discussions with all researchers who are building their relationships with external partners," said Professor Keeling.
Further information about the Impact Acceleration Account.
If you're interested in learning more about the fund please contact the IAA team by emailing Nora Davies, or phone: 01273 678 178.
---
---
You might also be interested in: