Therapy for wound healing and cardiovascular disease
Problem
Following the placement of a coronary stent to treat heart disease, recurrent disease (coronary restenosis) often occurs. Restenosis causes the blood vessels to re-narrow, leading to restricted blood flow after the patient has already received treatment to clear the blockage. Wound healing technology developed at the University of Sussex reduces the likelihood of this occurring by enhancing the regrowth of the cells that line the coronary artery, called endothelial cells.
Some wounds do not heal fully. The technology also enhances the growth of skin cells, called fibroblasts, and has the potential to enhance the rate of wound healing.
Overview
The new technology combines agents that stimulate the cells that line the interior surface of blood vessels and lymphatic vessels, called endothelial cells, and fibroblast growth. Fibroblasts play a critical role in wound healing.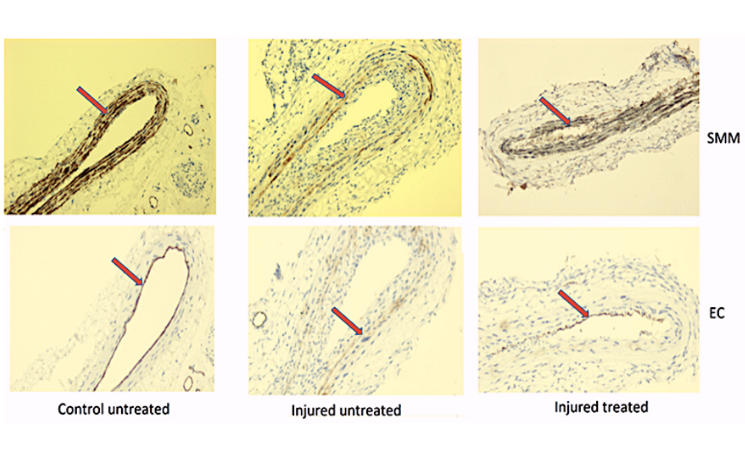 An illustration detailing how the technology stimulates cell growth.
Potential applications
Applications for the technology include the prevention of coronary restenosis, following balloon angioplasty and coronary stent placement. It could also be used to treat chronic wounds that do not heal adequately.
IP status
The technology is protected by an International (PCT) patent application no. WO2019/110999.
Publications
---
You might also be interested in: