Saturday, 24 June 2023

We are delighted to sponsor and support this Brighton Book Festival headline event, which will be exploring transitions from boyhood to manhood.

The event will take place at the Sallis Benney Theatre inside Brighton CCA, at 58-67 Grand Parade, Brighton BN2 0JY.
Hosted by the Brighton Book Festival in association with Brighton CCA, sponsored by the Centre for Life History and Life Writing Research, University of Sussex.
An esteemed panel of authors will be sharing the inspirations and personal experiences behind their depictions of boys and men in literature. They will look at stereotypes of manhood compared to the actual teachings across different cultures, and consider how experiences vary with race, sexuality, nationality, religion, gender identity and more.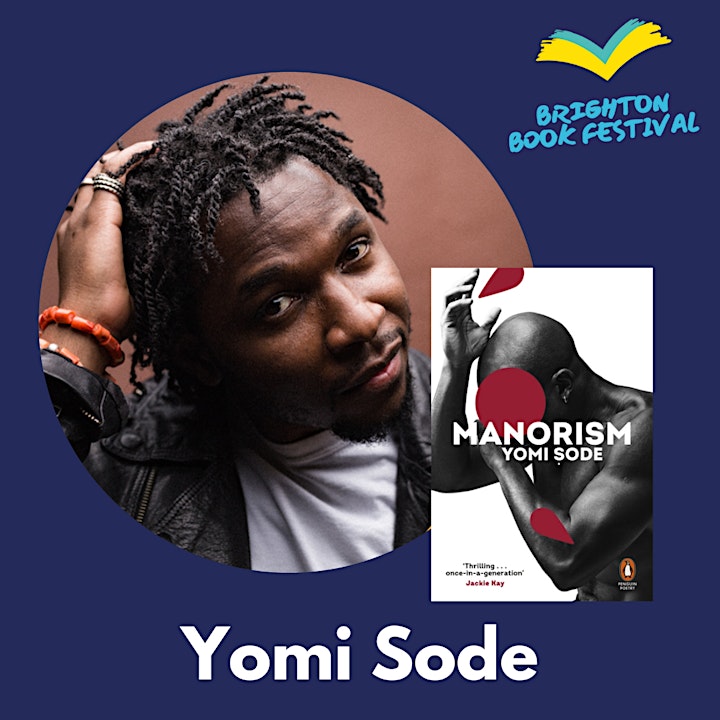 About
Yomi Ṣode is an award-winning Nigerian British writer. He is a recipient of the 2019 Jerwood Compton Poetry Fellowship and was shortlisted for The Brunel International African Poetry Prize 2021.
His acclaimed one-man show COAT toured nationally to sold-out audiences, including at the Brighton Festival, Roundhouse Camden and the Battersea Arts Centre. In 2020 his libretto Remnants, written in collaboration with award-winning composer James B. Wilson and performed with Chineke! Orchestra premiered on BBC Radio 3.
In 2021, his play, and breathe… premiered at the Almeida Theatre to rave reviews. Yomi is a Complete Works alumnus and a member of Malika's Poetry Kitchen. He is the founder of BoxedIn, First Five, The Daddy Diaries, and mentorship programme, 12 in 12. Yomi's debut collection, Manorism was published by Penguin Press in 2022 and shortlisted for the 2022 T.S. Elion Prize and the 2023 Rathbones Folio Prize.
Impassioned, insightful, electric, Manorism is a poetic examination of the lives of Black British men and boys: propped up and hemmed in by contemporary masculinity, deepened by family, misrepresented in the media, and complicated by the riches, and the costs, of belonging and inheritance. It is also an exploration of the differences of impunity afforded to white and Black people, and to white and Black artists. Caravaggio - originally, unexpectedly - looms large: as a man who moved between spheres of exalted patronage and petty criminality; as a painter who, amid the elegant conventions of late Mannerism, forged his own style of visceral dark and light; and as an individual whose recognized genius was allowed to legitimate and excuse his violence.
In this profound and moving debut, Yomi Sode asks: what does it mean to find oneself between worlds - to 'code-switch', adapting one's speech and manners to widely differing cultural contexts? Who is, and who isn't, allowed to be more than their origins? And what do we owe each other? What do we owe ourselves?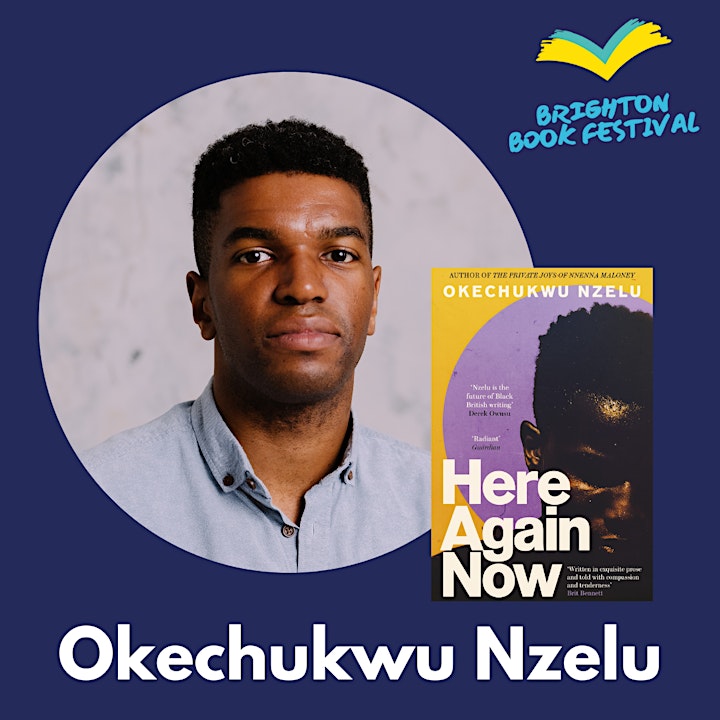 About
Okechukwu Nzelu is a Manchester-based writer. In 2015 he was the recipient of a Northern Writers' Award from New Writing North. His debut novel, The Private Joys of Nnenna Maloney (Dialogue Books), won a Betty Trask Award; it was also shortlisted for the Desmond Elliott Prize and the Polari First Book Prize, and longlisted for the Portico Prize. In 2021, it was selected for the Kingston University Big Read. He is a regular contributor to Kinfolk magazine, and a Lecturer in Creative Writing at Lancaster University.
Here Again Now is a novel that asks, how do you move forward when the past keeps pulling you back?
Achike Okoro feels like his life is coming together at last. His top-floor flat in Peckham is as close to home as he can imagine and after years of hard work, he's about to get his break as an actor. He's even persuaded his father, Chibuike, to move in with him, grateful to offer the man who raised him as a single parent a home of his own.
Between filming trips, Achike is snatching a few days in London with Ekene, his best friend of twenty years, the person who makes him feel whole. Achike can put the terrible things that happened behind him at last; everything is going to be alright. Maybe even better.
But after a magical night, when Achike and Ekene come within a hair's breadth of admitting their feelings for each other, a devastating event rips all three men apart. In the aftermath, it is Ekene and Chibuike who must try to rebuild. And although they have never truly understood each other, grief may bring them both the peace and happiness they've been searching for...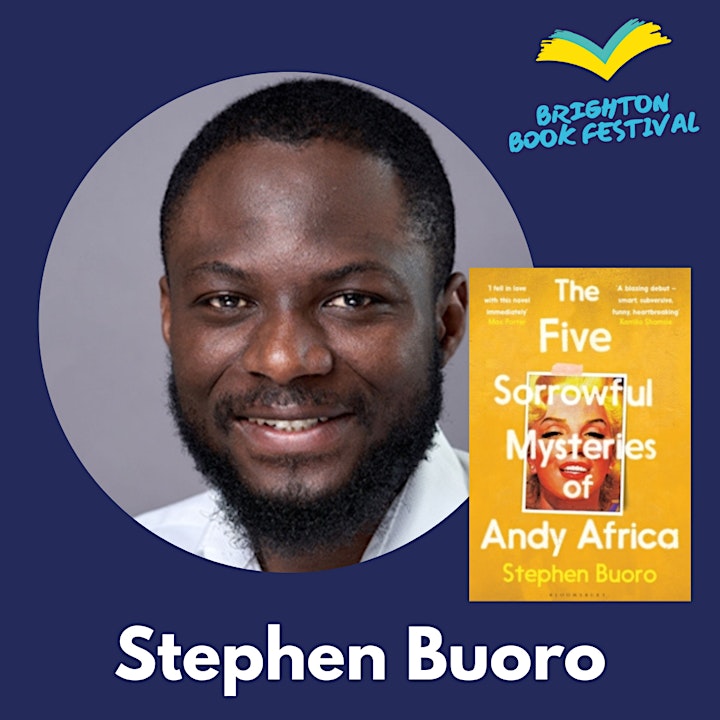 About
Stephen Buoro was born and brought up in Nigeria where he gained a first class degree in Mathematics. Awarded a Booker Prize Foundation Scholarship, he gained an MA and is now studying for a fully-funded PhD in Creative & Critical Writing at UEA.
The Five Sorrowful Mysteries of Andy Africa tells unforgettable story of Andrew Aziza, a one-of-a-kind teenager who goes on a journey of self-discovery in the shadow of colonialism and communal violence in North Western Nigeria.
Fifteen-year-old Andrew Aziza lives in Kontagora, Nigeria, where his days are spent about town with his droogs, Slim and Morocca, grappling with his fantasies about white girls – especially blondes – and wondering who his father is. When he's not in church, at school or attempting to form 'Africa's first superheroes', he obsesses over mathematical theorems, ideas of black power and HXVX: the Curse of Africa. Sure enough, the reluctantly nicknamed 'Andy Africa' soon falls hopelessly and inappropriately in love with the first white girl he lays eyes on, Eileen. But at the church party held to celebrate her arrival, multiple crises loom. An unfamiliar man claims, despite his mother's denials, to be Andy's father, and the gathering of an anti-Christian mob is headed for the church – both set to shake the foundations of everything Andy knows and loves.
The Five Sorrowful Mysteries of Andy Africa announces a dazzling, distinctive, new literary voice. Profound, exhilarating and highly original, this tragicomic novel is a stunning exploration of the contemporary African 'condition', the relentless infiltration of Western culture and, most of all, the ordinary but impossible challenges of coming of age in a turbulent world.