Why do people keep diaries? Who should read them? And what can you do with a diary that is not your own?

This event proudly featured Dr Polly North from The Great Diary Project, Becky Edmunds from 'to be continued' and best-selling author Alexander Masters. Prof Margaretta Jolly guided exercises.

Date: Tuesday 1 December 2020
Time: 4 -6 p.m.
Location: ZOOM
Free, but booking essential (details below)
We had more than 150 bookings for this online talk and workshop. It started with a presentation from The Great Diary Project, which has been collecting popular diaries at the Bishopsgate Institute since 2007.
Film maker Becky Edmunds followed with her extraordinary interpretation of some abandoned diaries she found by the side of a road in Brighton, 'to be continued'. Alexander Masters also presented, as author of the celebrated A Life Discarded: 148 Diaries Found in a Skip.
We then shared our own experiences with diaries and their creative uses through guided discussion and exercises online. This included debates over the ethical challenges involved.
Registration on Eventbrite is required. Book your ticket here: https://www.eventbrite.co.uk/e/what-to-do-with-a-diary-tickets-127677664331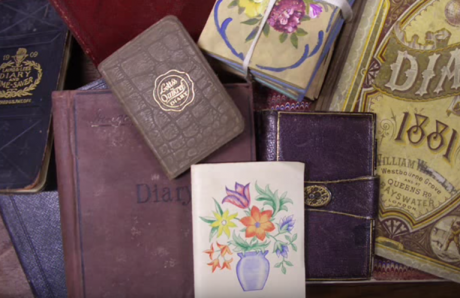 Any questions, please contact a.loske@sussex.ac.uk