Join us to welcome in the spring by celebrating strange Sussex landscapes in readings and discussion.

Monday 19 February, 5-6.30pm
Fulton 104, Fulton Building
University of Sussex
Falmer
Brighton BN1 9RH

Free entry. RSVP essential.
We are proud to present Justin Hopper and his new book The Old Weird Albion.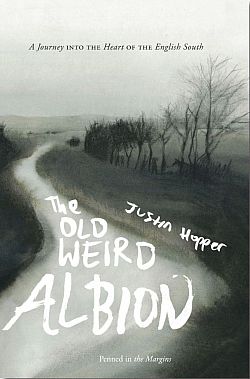 Hopper traces personal memories, myths and forgotten histories from Winchester to Beachy Head, joining New Age eccentrics and accidental visionaries on the hunt for crop circles, ancient chalk figures and eerie suburbs: the ruins of prehistoric pasts and utopian futures. Hopper casts himself as the outsider – an American initiate searching for an English heritage – and mixes doubt with desire in pursuit of mystical encounters in the Downs.
This will be followed by contributions from the Lewes Psychogeography Group and Dr Hope Wolf, curator of the recent exhibition Sussex Modernism as well as time for questions and discussion.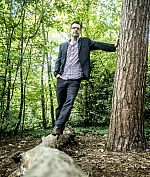 ALL WELCOME; DISABLED ACCESS. FREE EVENT with wine and nibbles till 6.30pm.
http://www.sussex.ac.uk/about/directions
https://www.facebook.com/events/338330169985035/
his event is jointly organised by the Centre for Life History and Life Writing Research and the John Smith's Bookshop.
For further information, please contact Margaretta Jolly m.jolly@sussex.ac.uk