8th annual Brighton-Sussex postgraduate conference
10am - 4pm, 22nd June 2016
University of Brighton, Grand Parade Campus, M2
The 8th annual Brighton-Sussex postgraduate conference
Co-organised by the Centre for Research in Memory, Narrative and Histories (CRMNH, University of Brighton) and the Centre for Life History and Life Writing Research (CLHLWR, University of Sussex)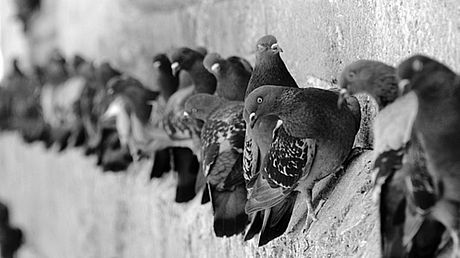 Conference Call For Papers
Extended deadline: Friday 20th May 2016
The discipline of life history research has long had a political engagement with the tensions between marginalised and dominant voices in the making of public cultures. This year's postgraduate conference 'Subversive Histories for Public Cultures' re-visits the politics surrounding the practice of life history research. We seek to critically question acts of telling and hearing, and to consider how subversive narratives of the past perform and circulate in public cultures. In this way, the conference will conceptually explore how life history research methods contribute to the interruption and/or maintenance of public cultures, as well as the methods, approaches, and ethical considerations that this entails.
We invite postgraduate or early career researchers to present at this conference their contributions to one or more questions outlined above. This is a free event, refreshments and lunch provided by CRMNH and CLHLWR.
Please send a 300-word abstract, a brief biography (including your name, degree and research interests) and your contact details to memorynarrativehistories@brighton.ac.uk
Keynote Speaker: Dr Carrie Hamilton (University of Roehampton)
Animal Stories and Public Cultures
A significant development in European public cultures in the late twentieth and early twenty-first centuries has been the increased political and civic engagement with the lives and fate of animals. At local, national and transnational level, voluntary, charitable, and direct action groups have challenged liberal democratic definitions of rights and citizenship, demanding that state obligations to protect, as well as public duties of solidarity, be extended to include other-than-human animals. In this process, the tales of those people who defend and 'speak for' animals interrupts anthropocentric understandings of historical subjectivity.
This lecture will highlight these developments and disruptions with reference to life stories of animal welfare and animal rights activists from the UK and Spain. I explore how we might better learn to listen to, interpret and represent animal stories - both in the sense of human witnessing to animal lives, and of the physical presence of animal bodies in oral history interviews. This small archive of activist animal tales marks an important intervention in contemporary theorisations of human-animal relations and 'posthumanism', and presents significant challenges to the writing of history.
Carrie Hamilton is Reader in History at the University or Roehampton, London. She has written two books and numerous articles on oral history, testimony, gender, sexuality and political activism in Spain and Cuba. She is currently working on two research projects: a brief history of animal welfare activism in Spain following the death of Franco; and a study of the feminist politics of veganism.
For further information, please visit: http://arts.brighton.ac.uk/research/crmnh