University of Sussex
Jubilee Building Room 144
Registration: 9.15-9.45 Jubilee Room 155
You can find us at:
http://www.sussex.ac.uk/about/campus/map-and-facilities
The 9th annual Brighton-Sussex postgraduate conference is co-organised by the
All welcome to attend this free event, with refreshments and lunch provided.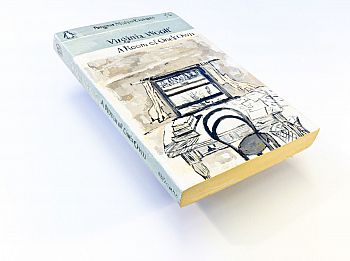 Life history and life writing have opened the door to creativity in universities across disciplines – politically, poetically, philosophically, playfully.
Questioning impersonal and dislocated theory by radical scholars of gender, sexuality, race and class has created a space for academics to bring their own histories into their work, or even become life writers. Simultaneously creative life writers are increasingly speaking to academic concerns with representation and the self. This conference aims to reflect and respond to this convergence. Selected contributions will be published in a forthcoming CLHLWR / REFRAME collaboration: 'Life Writing Projects'.
Keynotes
Clare Best and Professor Lyn Thomas, 'Life-writing, photography and the resilient body: Clare Best's Self-portrait without Breasts and Annie Ernaux's L'Usage de la Photo'
Dr Deborah Madden, 'Sacred Geographies and Empire-Building: Perspectives on Gender, Temporality and Religion in the Life Writings of Elizabeth Bowen Thompson (1812-1869)'
Pictures taken at Critical and Creative Approaches conference, 16 June 2017
NEWSFLASH: Delegates are welcome to attend our sister conference: Voicing Experience: The 4th British Conference of Autoethnography on Thursday 15 June at a reduced rate. The conferences will be sharing a plenary session on 16 June.
Programme
9:00 – 9:20

Registration: coffee in foyer

Jubilee JUB144 (PINK ROOM)

9:20 – 9:30

Welcome address:

Lucy Noakes and Margaretta Jolly

Jubilee JUB144 (PINK ROOM)

9:30 – 10:00

Keynote:

Dr Deborah Madden, 'Sacred Geographies and Empire-Building: Perspectives on Gender, Temporality and Religion in the Life Writings of Elizabeth Bowen Thompson (1812-1869)'

Chair: Lucy Noakes

Jubilee JUB144 (PINK ROOM)

10:00 – 11:10

Session 1

Jubilee JUB144 (PINK ROOM):

Creative approaches to women's lives (Chair Margaretta Jolly)

• Jenni Cresswell: Transforming dresses and revealing narratives.

• Katherine Collins: The fiction in truth: creating an autobiographical character

• Marguerite Styles: Old Wives' Tales

Jubilee JUB-155 PEARLY ROOM:

Critical analysis of life writing in context (Chair: Lyn Thomas)

• Diego Oliveira: Life writing in Japan: A brief story of three life writing movements in Japan

• Yana Pavlovna Sholokhova: Self-Narrative as an Act of Communication: Life-writing in the Soviet State

• Abigail Mynett: Life Writing and Elie Wiesel's 'Night'

Jubilee JUB144 (PINK ROOM)

and

Jubilee JUB155 (PEARLY ROOM)

11:10 – 11:30

Coffee in foyer

Jubilee Foyer

11.30-1.00

Session Two

Jubilee JUB-144 PINK ROOM

Narratives of education and experience (Chair: Lucy Noakes)

• Marlon L. Moncrieffe: 'Made in Britain': uncovering the life-histories of Black-British Champions of Cycling

• Aisling Sharkey: Performing lives: a researcher's ambition to stage the lived experiences of women in leadership roles in HE in Ireland

• Derbhile de Paor: Stories from School. A narrative inquiry exploring the experiences of teachers supporting school based teacher education

• César Correa-Arias: Life stories and configuration of Action in Paul Ricoeur and Gaston Pineau. As my father used to say…

Jubilee JUB-155 PEARLY ROOM

Life Writing inside and outside the academy (Chair: Katherine Collins)

• Teresa Brus: Academically and Personally Speaking

• Ken Pratt: Take Me to Neuville: tracking the literary alter-ego from traumatic source to journalistic and academic specialism

• Sally Bruce-Lockhart: Biography and Artistic Practise: talking about 'Life and Art'

• Debbie Parker Kinch: Writing a biography of a female 'Man of Eminence': issues arising from research into the life and writings of Bessie Rayner Parkes Belloc (1829-1925)

Jubilee JUB144 (PINK ROOM)

and

Jubilee JUB155 (PEARLY ROOM)

1:00 – 2:00

Lunch in Foyer

Jubilee Foyer

2.00-3.30


Session Three

Jubilee JUB-144 PINK ROOM

Performing lives, listening to lives (Chair: Lucy Noakes)

• Alison Child: Gwen Farrar and Norah Blaney: Our love is a Thing Apart

• Tom Ottway: ‪Life listening, Sonic Home and Homelands

• Simon Lovat: Whose life is it anyway? Practiced-based research into performed fictional-autobiography

• Carina Westling: Giddy Brighton. Situated oral histories

Jubilee JUB-155 PEARLY ROOM

Therapeutic approaches to life writing (Chair: Margaretta Jolly)

• Sarah Hesketh: The Hard Word Box: Being a Poet in Residence in Dementia Care

• Karoliina Sjö: Narrated self. The diary story of Kirsti Teräsvuori (1899–1988) creative approaches

• Dave Simpson: Is this how I learn to write my disease? Questions for a writer who uses counselling and writing poetry to establish a relationship with life-limiting, bone marrow cancer

Jubilee JUB144 (PINK ROOM)

and

Jubilee JUB155 (PEARLY ROOM)

3.30-4:00


Tea with shared delegates

Jubilee Foyer


4.00-5.00

Plenary: Voicing Experience

Lyn Thomas and Clare Best: The Uses of Photography and Self-Portrait without Breasts

Chair Margaretta Jolly, with Jamie Barnes

Jubilee JUB-144

PINK ROOM

5.00



Drinks in IDS bar

IDS Bar, University of Sussex