This experts workshop aimed to bring together international practitioners and researchers in the areas of Digital Oral History, Digital Humanities and Information Management to share experiences and discuss current practices, standards and workflows on metadata and knowledge representation for Oral History assets. This workshop also explored the possibility of collaboratively developing an ontology for Oral History.
Over the last years we have witnessed a large number of Oral History collections and projects migrating over the digital realm. Oral History collections, while heterogeneous and complex, share common principles and procedures regarding their assets both in analogue and in digital form. From data documentation to advanced processing and representation, Oral History practitioners and archivists are now experimenting with a series of digital standards, methods and tools in order to make their collections' data digitally accessible, interoperable and to enable further research.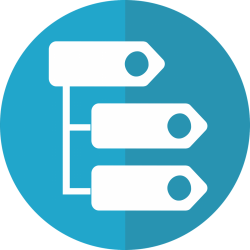 However, the lack of a robust yet flexible scheme of metadata as well as a standard taxonomy, vocabulary or ontology used in the field of oral history studies further obfuscates the interoperability, curation and (re)use of Oral History digital collections. Recent attempts, such as the Oral History Metadata Synchronizer (OHMS) (https://www.oralhistoryonline.org) the Oral History Association Metadata Taskforce (https://oha.archipelago.nyc/) as well as the numerous Oral History projects currently available on the digital environment, manifest that there is a community need to further explore the issues of data documentation and structuring, especially metadata schemas and ontologies, for digital Oral History collections.
Presenters
Anna-Maria Sichani, Research Fellow in Media History and Historical Data modelling, University of Sussex, "Data modelling, metadata and ontology development for Oral History"
Steven Sielaff, Senior Editor & Collection Manager - Baylor University Institute for Oral History, Baylor University , "Oral History Metadata Element Lists and Online Tools: The Work of the Oral History Association's Metadata Task Force"
Doug Boyd, Director, Louie B. Nunn Center for Oral History, University of Kentucky Libraries, "OHMS, Interoperability, and Linked Data"
Douglas Lambert, C2DH, "Deploying taxonomies in indexed oral history projects"
Esther Gill, Natasha Witts, Angela Bachini, The Keep, Unlocking Our Sound Heritage project, "Is a remark longer than a mention? Standardisation in oral history summaries"
Machteld Venken, Professor of Contemporary Transnational History Luxembourg Centre for Contemporary and Digital History (C2DH) , "Towards a Digital Oral History Database in Luxembourg"
For more information, please contact Dr Anna-Maria Sichani at A.Sichani@sussex.ac.uk
This event was organised by the 'Connected Histories of the BBC' project & The Keep, supported by the Sussex Humanities Lab and the Centre for Life History and Life Writing Research.