The 7th annual Brighton-Sussex postgraduate conference
Co-organised by the Centre for Research in Memory, Narrative and Histories (University of Brighton) and the Centre for Life History and Life Writing Research (University of Sussex).

18th June 2015
10am-4pm
University of Brighton, Grand Parade Campus. M2
This was an open and free event with refreshments and a light lunch included.
7th annual Post-graduate conference 18 June 2015
Keynote Speaker: Joana Craveiro
"The Living Museum of Small, Forgotten and Unwanted Memories" - on the comfort and discomfort of the particular and the private.
Joana Craveiro is a Portuguese director, writer, performer and teacher. She is a PhD candidate at the Drama, Theatre and Performance Studies department at Roehampton University, London, where she is researching on performance and transmission of political memory in dictatorial and post-dictatorial Portugal, building a set of seven performance-lectures on the Portuguese Dictatorship, Revolution and Revolutionary Process. She is an affiliated researcher at IHC (Institute of Contemporary History), from Universidade Nova de Lisboa.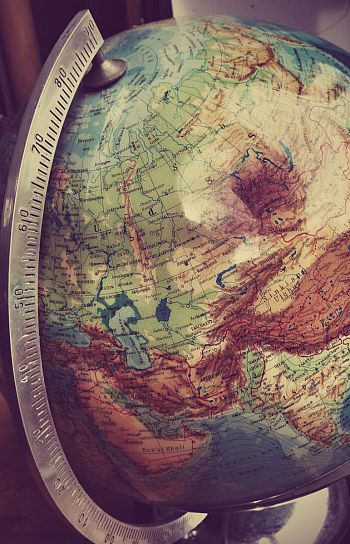 The interdisciplinary field of Life History Research is often regarded as having originated in the Chicago School in the 1920s and 1930s, and by 1966, with the formation of the International Oral History Association (IOHA), a global approach to collecting and interpreting life stories was encouraged that advocated political change. Since then the methodological development has been guided by epistemological advances in a diversity of scholarly fields across the world. By the 1990s an examination of the intersubjective nature of the approach gave rise to the development of new ethical guidelines and by the turn of the century it met with the digital age, to be invigorated and complicated by the availability of new technologies, social media and on-line blogging. Over the past century, Life History Research has increasingly gained recognition and popularity in an international academic context and simultaneously, we find ourselves often immersed in the sense of a life story vogue, popularized by public history television and publications.
So, where does the international academic field of Life History Research find itself in 2015? What research examples can shed light on this question and what interdisciplinary methods are informing our projects? Are there any geographical tendencies, or methods for collection, analysis or dissemination of findings? And finally, what are the tensions between public or community heritage and academia in the 21st century?
Other speakers:
Annemarie Valdes (Loyola University, Chicago)
'Death or dishonor?': Caroline Healy Dall, teacher, author, historian and public advocate of economic and legal equality for Nineteenth-Century women.
Maria Gebbels (University of Brighton)
Life history: a methodological approach to understanding career paths in hospitality.
Julius Baker (University of Sussex)
Methodological reflections on using solicited diaries to construct a 'living archive' in/of/as 'place'.
Lorenza Ippolito (Independent presenter)
Re:Presenting – Participatory art project.
Magdalena Weiglhofer (University of Ulster)
Life history narrative as public performance: an ethnography from Northern Ireland.
Fearghus Roulston (University of Brighton)
Don't trust maps - placing memories in Belfast.
Sleiman El Haj (University of Gloucestershire)
Secular narrative engagement in post-postwar Lebanon: A creative writing study.
Due to the success of the Pecha Kucha format we used at last year's conference, we have decided to replicate this for 2015. This means that each presentation would last for six and a half minutes, based on fast-moving powerpoint slides, with some time for discussion. Experimenting with this method is invaluable training in focus, communication skills and getting good discussions going. The exception to this is if you would like instead to play a film or piece of music or other clip, and talk to this instead of to a powerpoint.
For more information on the Pecha Kucha method, please visit:
http://avoision.com/pechakucha
For further information, please visit: http://arts.brighton.ac.uk/research/crmnh/conferences/conference-internationalism-of-life-history-research