Celebrating our new graduates
Posted on behalf of: School of Media, Arts and Humanities
Last updated: Monday, 11 July 2022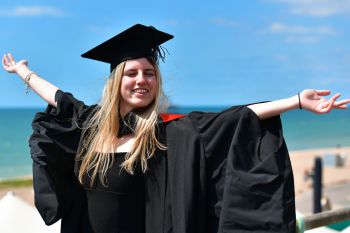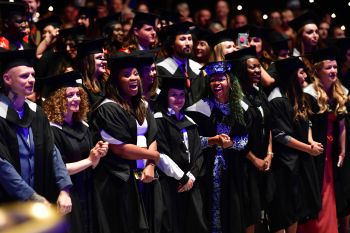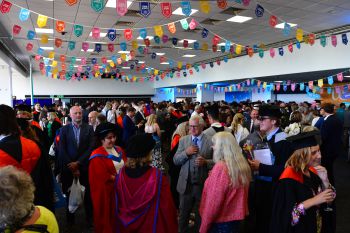 The School of Media, Arts and Humanities kicked off three weeks of graduation ceremonies for the University of Sussex this week. Taking place at the Brighton Centre, we have been welcoming back graduates from 2020 and 2021, who were unable to attend due to the pandemic, as well as our 2022 cohort.
In total, over 9,600 students from 165 countries will attend graduation ceremonies, accompanied by almost 27,000 guests. In the School, over 2,600 students are due to attend over the 3-week period.
This year's graduates will join the ranks of almost 200,000 Sussex alumni who have undertaken undergraduate and postgraduate degrees since the university first opened its doors 60 years ago.
Professor Liz James, Associate Dean (Education) said "We want to congratulate everyone graduating and applaud your efforts in completing your degree in very difficult circumstances.
"We want to stay in touch with you. If you have started employment, an exciting new project, moved into further education, or whatever you are doing, we want to hear from you. Please sign up on our "Inspire" page and help us to inspire future Sussex students. We hope you've enjoyed your time at Sussex and with us in the School. From the School, we wish you best of luck on your journey!"
You can sign up on the link below and we'll be in contact via email a couple of times per year with news about the School and your fellow graduates:
www.sussex.ac.uk/schools/media-arts-humanities/about/inspire
One of the other ways to stay in touch is to follow us across our social media platforms; Twitter, Facebook and Instagram at @SussexUniMAH