Emeritus Professor of Neuroscience
Co-founder
Michael O'Shea is a world renowned Neuroscientist and co-founded the CCNR in the lates 90s.
Email: M.O-Shea@sussex.ac.uk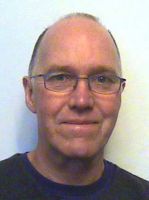 Research Professor of Artificial Intelligence
Co-founder
Phil was a pioneer in Evolutionary Robotics and at the forefront of the behaviour based robotics revolution in the 90s. As co-founder of the CCNR he realised the value of interdisciplinary research.
Email: P.Husbands@sussex.ac.uk
Professor of Biorobotics
Co-director
Andy is interested in biorobotics and the computational study of a variety of systems, e.g. neuromodulation and neuronal plasticity; insect flight behaviour and navigation, human crowds and vascular biology.
Email: andrewop@sussex.ac.uk
Professor of Informatics
Co-director
Thomas is interested in information processing in nervous systems and implementations of computational neuroscience on hardware devices using GPUs.
Email: T.Nowotny@sussex.ac.uk
Professor of Neuroethology
Co-director
Paul is studying the mechanisms underpinning smart behaviours in small brained animals. He in interested in the use of biorobotics and computational neuroscience as tools for biological understanding.
Email: P.R.Graham@sussex.ac.uk
Professor of Complex Systems
Luc is a Professor of Complex Systems working on computational developmental neuroscience and motor development in infants and in machines.
Email: L.Berthouze@sussex.ac.uk
Senior Lecturer in Neural Computation
Chris' research explores the implications of a situated, embodied and dynamic perspective on cognition for modern neuroscience.
Email: C.L.Buckley@sussex.ac.uk
Professor of Zoology
Jeremy is interested in the design, function and evolution of neural circuits and the computational modelling of energy constraints on neural architectures.
Email: J.E.Niven@sussex.ac.uk