New Year's Resolution - Learn a Language! Enrolment now open for 12-Week Language Short Courses
Posted on behalf of: School of Media, Arts and Humanities
Last updated: Wednesday, 4 January 2023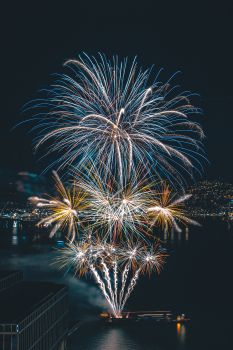 The New Year is a fantastic time to finally get around to learning a language you've always wanted to. So why not make a commitment to yourself to make this happen in 2023? Learning a new language couldn't be easier with the range of affordable, fun, comprehensive language courses available to Sussex students and staff.
12-week courses are available in Arabic, French, German, Italian, Japanese, Mandarin, Portuguese, Russian and Spanish at mainly beginner level with some higher levels for French and Spanish.
Find out more and view enrolment information
Our language courses are designed to fit your lifestyle, with a range of lunchtime and evening sessions on offer. Many of our tutors also teach at degree level, and they take pride in tailoring your course to meet your learning goals. To help you choose the right level for you, our course levels are aligned with the Common European Framework of Reference for Languages (CEFR).
Our language courses are open to everyone – members of the public (aged 18 and over), University of Sussex students and staff are all welcome! Learners build confidence in communicating in the target language through games, media, and immersive teaching. You'll join a diverse group of learners of all ages and backgrounds who are passionate about languages, want to stand out to future employers, or wish to communicate better with friends, relatives, or when travelling.
You'll have access to our Resource Centre, where you can enjoy foreign language films, TV, magazines and newspapers. You can also benefit from the Language Café organised by the University of Sussex Students' Union, and our termly Language and Culture seminar programme; past speakers have included an award-winning translator, poets and academics at the cutting-edge of language, culture and communication research.
Please contact opencourses@sussex.ac.uk if you have any questions.
A short online information event will be held on Friday 13 January from 1 pm and will introduce the different languages and levels of study on offer, what to expect on the course, and how to enrol. There will also be an opportunity to ask your questions. Book via Eventbrite.
Find out more about short language courses and view enrolment information