REF 2021: Sustainability Research With Impact
Posted on behalf of: Sussex Sustainability Research Programme
Last updated: Thursday, 19 May 2022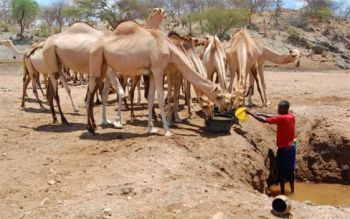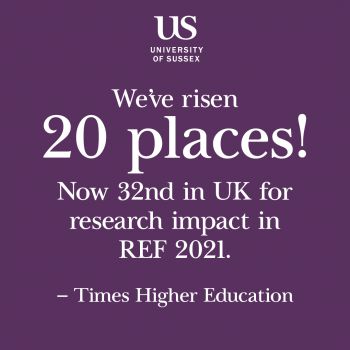 The Research Excellence Framework (REF) 2021, the system for assessing the quality of research in UK higher education institutions, has confirmed the position of Sussex as a university conducting research of 'world-leading' quality. The University of Sussex received high scores in this major independent review, including for the positive impact its research is having on the world.
The Sussex Sustainability Research Programme (SSRP) is happy that it could contribute to these results through its support of several impact case studies submitted by the University to the REF 2021.
These impact case studies included:
SSRP Director, Professor Joseph Alcamo says, "It's no longer enough for research to produce new knowledge. Some of it, maybe most of it, should also contribute to solving the thorny problems we face in the world. SSRP is doing its part by initiating and supporting many cutting-edge research projects that are helping to achieve the Sustainable Development Goals."
The programme recently launched their newly developed Sustainability Search Database with the aim to facilitate sustainability-related research collaborations across Schools, further support real world-impact and drive synergies amongst the Sustainable Development Goals (SDGs). The free tool allows users to search for individuals by topic, region, research method and SDG and is open to staff, students and anyone interested in looking up existing sustainability research and linking up with potential future research partners.
Further information about the above-mentioned projects supported by the Sussex Sustainability Research Programme (SSRP) can be explored on their website.