University increases student hardship fund by £50,000 as part of increased response to Ukraine crisis
By: Neil Vowles
Last updated: Monday, 28 March 2022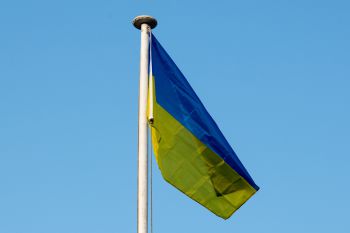 The University of Sussex has increased its hardship fund by £50,000 to help students financially impacted by war in Ukraine as part of increased measures responding to the escalating humanitarian crisis.
As well as increasing the student hardship provision by £50,000 to all students regardless of nationality, the University of Sussex has announced plans to launch a new fundraising appeal supporting Ukrainian students.
Further measures being explored by the University include reviewing institutional support for at-risk academics via the Council for At-Risk Academics (Cara).
The University is also working with the City of Sanctuary and University of Sanctuary group to explore what additional educational support can be offered to Ukrainian nationals arriving in the UK through the Homes for Ukraine scheme and also reviewing how Sussex can use its designation as a University of Sanctuary to contribute to the humanitarian effort.
The University of Sussex was awarded the title of University of Sanctuary in June 2020 becoming only the 15th university in the UK to be awarded the status. The designation reflects the University's long tradition of welcoming sanctuary seekers into their communities and fostering a culture of welcome and inclusion for all.
And the University will also begin to explore the role it can play in the new Researchers at Risk Fellowship Programme announced by the Government over the weekend. The scheme is designed to support Ukrainian researchers fleeing the conflict, as well as those already in the UK who are unable to return home.
As a visible endorsement of the University's commitment to those impacted by the month-long conflict, the Ukrainian flag is now flying from the flagpole of Sussex House on the University campus for the upcoming week.

Professor David Maguire, Vice-Chancellor of the University of Sussex, said: "With immediate effect, the extra £50k for our Student Hardship Fund is available to all students, regardless of nationality, who are facing financial difficulties caused by the conflict in Ukraine.
"We are aware that the war is affecting students in many ways, not just financially, and this fund can also help students access a loan for welfare services.
"Over the past few weeks, many staff and alumni have asked how they can help.
"We will shortly be launching a new emergency fundraising appeal specifically aimed to assist our Ukrainian students facing financial hardship as a result of the war.
"We hope that the Sussex community will once again come together in support of Sussex Ukrainian students facing hardship and unimaginable pain and suffering.
"This is just the start of our support for Ukrainian nationals and others affected by this war that is showing no sign of ending. We are continuing to consider what further help we can offer, both practical and financial."