University of Sussex announces new charity partnership with Surfers Against Sewage
By: Neil Vowles
Last updated: Thursday, 29 July 2021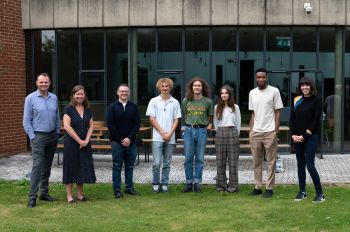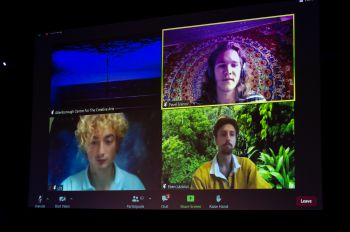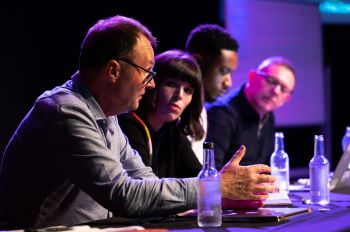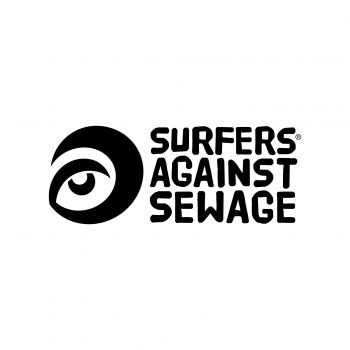 The University of Sussex has announced a new partnership with environmental charity Surfers Against Sewage (SAS) as part of its plans to become one of the world's most sustainable universities.
As the University's first preferred charity partner of the year, SAS is set to benefit from a number of fundraising and environmental projects carried out by staff and students over the next year.
Staff and students are set to take part in local beach and river cleans as part of the agreement while the University campus will host awareness raising events on sustainability issues.
The University has committed to increasing staff and student volunteering as part of its ambitious Sustainable Sussex strategy which seeks to create the UK's most biodiverse campus and achieve a net zero carbon footprint for all University operations within 15 years.
Staff and students will soon be consulted on other sustainability-focussed charities and good causes they would like to see the University support over the coming 12 months.
Professor Adam Tickell, Vice-Chancellor of the University of Sussex, said: "I am very excited about the prospect of the University working with Surfers Against Sewage over the next year, I cannot think of a better charity partner for us. We will be encouraging our staff and students to engage with some really exciting volunteering opportunities with SAS over the next year.
"I was really keen for us to work with SAS because I think their values are very close to what we stand for. They are integrally involved in the campaigning and working to protect our seas and we are a coastal university so it is a great match."
Emma Cowley, Corporate Partnerships Officer at Surfers Against Sewage, said: "It's amazing to have the University of Sussex choose Surfers Against Sewage as their chosen charity of the year. They've got some incredible sustainability goals for this year and beyond, and we're really looking forward to working with them.
"Sussex is a great partner for SAS, as not only are they helping to spread the SAS message, they will also start to make huge waves with their environmental strategies and, in turn, become an inspiration for other universities to follow suit. They're daring to be different and we're very excited to partner with them this year."
The partnership with SAS was announced during the University's inaugural Pitch for the Planet event which saw eight shortlisted students vying for a share of a £20,000 cash prize to realise their vision of a sustainable project. The cash prize has been sponsored by the Higher Education Innovation Fund.
Students put forward innovative ideas including proposals for vertical gardens which significantly reduced water usage and an organic food waste system which provided protein-rich food supplies to local food producers at the event in the Attenborough Centre for the Creative Arts hosted by The Independent's climate change reporter Daisy Dunne this afternoon [Tuesday 27 July 2021].
The proposals were delivered to a panel of judges comprising of:
Ella Daish – founder of an award-winning campaign to remove plastic from menstrual products since 2018.
Cemal Ezel - founder and CEO at multi-award-winning social enterprise Change Please which trains people who are homeless to be baristas.
Darren Tenkorang – University of Sussex Business School graduate and founder and CEO at tech-enabled mobile barbershop TRIM-IT. He was named Brighton entrepreneur of the year in 2016.
Adam Tickell - Vice Chancellor, University of Sussex
Kelly Coate - Pro-Vice Chancellor – Education and Students, University of Sussex
The winning entries were:
Sustainable Gamification project by Younes Labbar, Marisol Delgado, Leyla Khademibami, Stefania Pappalardo, Rei Hirayama and Zoe Hua
Carbon Sink Fertilisers project led by Pavel Ivanov
Sustainable Fashion project led by Tia Sharma
Aquaponics project led by Rhian Barber
Prof Tickell said: "We heard from eight really great projects and we would like to back everything. It really is an impossible task to judge between these really outstanding ideas. For those projects that we're not able to support financially at this stage, we will make sure they get access to support to help them to develop their ideas further."
Earlier this month, the University of Sussex released Sustainable Sussex – its strategy to become one of the world's most sustainable universities.
Among the ambitious aims of the strategy, the University is seeking to:
Reach net zero by 2035 - including both direct and indirect carbon emissions
Embed sustainability into all aspects of student learning and experience
Recycle 50% of waste by 2025 - and reduce the waste produced per student by 10% by 2025
Create the UK's most biodiverse campus - setting aside up to half of the site for nature
More staff and students volunteering in their local community – including through a new charity partnership with Surfers Against Sewage
The University is looking to build on existing sector-leading performance on key issues of sustainability including:
Becoming the first UK university to introduce an aerobic digester for food waste
Having the largest on-campus solar farm of any University in the UK
Significantly reducing the use of disposable cups via an innovative hot drink pricing scheme
Being named among the world's top 50 for delivering on the UN SDGs in research, teaching, stewardship and outreach in the Times Higher Education (THE) World Impact Rankings 2021