Neuroscientist named co-director with leading consciousness research program
By: Neil Vowles
Last updated: Monday, 20 January 2020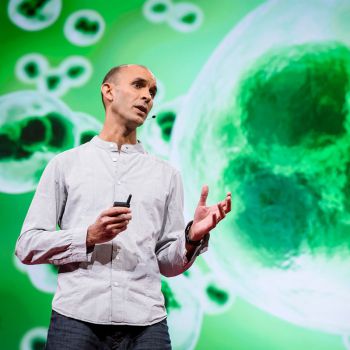 A University of Sussex academic has been named co-director of a highly-respected global charitable organisation dedicated to addressing science and humanity's most important questions.
Professor Anil Seth has been named co-director of Azrieli program in Brain, Mind & Consciousness at CIFAR – formerly the Canadian Institute for Advanced Research.
Prof Seth, professor of cognitive and computational neuroscience at the University of Sussex, said: "I am thrilled to be taking on this new role. To work with such an incredible group of researchers, on some of the most important questions in modern science—and with the backing of CIFAR—is a dream come true."

A fellow in the program, which grapples with the fundamental underpinnings of consciousness, since 2016, Prof Seth is no stranger to leadership. He is the co-director of the Sackler Centre for Consciousness Science, co-director of the Leverhulme Doctoral Programme: From Sensation & Perception to Awareness, editor-in-chief for the journal Neuroscience of Consciousness, and a Wellcome Trust engagement fellow.

He said: "As well as maximising our research contributions within the program, I am excited about opportunities to collaborate with other CIFAR programs, and to foster an enhanced impact of CIFAR activities both within and beyond academia."

His ability to bridge disciplines and communicate effectively Prof Seth brought him to wider public attention in 2017, when he delivered a TED talk which now has more than nine million views, but his research has long been highly regarded. In 2019, he was named a Highly Cited Researcher, whose publications rank in the top 1% of papers in his field over the last decade.

Ivey Fellow Mel Goodale, who has stepped down as co-director but who will stay affiliated with the program as a fellow, said: "Anil's great strength is that he's just as comfortable discussing issues in cognitive and computational neuroscience as he is in philosophy."
Koerner fellow Adrian Owen, who will stay on as co-director of the program with Prof Seth, said: "Anil Seth is one of the few people I know who is smart enough, and nice enough, to fill Mel Goodale's shoes.
"The Azrieli Program in Brain, Mind, and Consciousness has had an incredible first five years and with Anil at the helm I think there is every reason to believe that the next five will even more successful."