University celebrates record year for professors in global highly cited researchers list
By: Neil Vowles
Last updated: Wednesday, 20 November 2019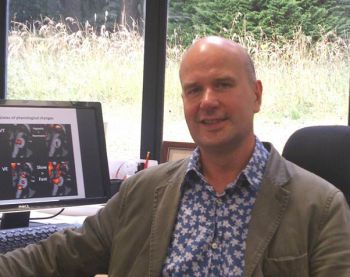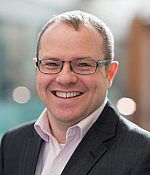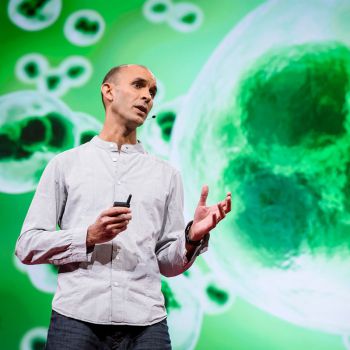 The University of Sussex has seen the number of its academics recognised in a global list of highly cited researchers more than double from last year's ranking to a record high.
Seven University of Sussex academics been recognised in the 2019 Highly Cited Researchers List compiled by Clarivate Analytics.

The list recognises researchers who have produced multiple highly cited papers in the last decade, with papers ranking in the top 1% by citations for a publication field and year.
Professors Hugo Critchley and Anil Seth, co-directors of the Sackler Centre for Consciousness Science, alongside SPRU professors Benjamin Sovacool and Adrian Smith are new additions to this year's list.
Fellow SPRU academic Prof Steven Sorrell and Life Sciences duo Prof Jörn Scharlemann and Prof Dave Goulson retain their positions in the list from last year which had previously been the record for the highest number of researchers included from the University.
Prof Critchley, Chair in Psychiatry at Brighton and Sussex Medical School, said: "This year is the second year that Publons /Clarivate Analytics have included a Cross-Field category.
"It is this interdisciplinary nature of our mind-brain-body science the really makes the work here exciting and rewarding, ranging from clinical interventions for medical and psychological symptoms to understanding basic central and peripheral mechanisms.
"Having one's work acknowledged by so many scientists across the globe hopefully means that the science is on the right track and potentially making a difference. It is a reassuring feeling."
Prof Seth, Professor of Cognitive and Computational Neuroscience, said: I'm thrilled to be among this list of highly cited researchers from Sussex.
"It is of course an honour completely due to my talented research group and many brilliant colleagues - especially the wonderful Ph.D. students and postdoctoral researchers that I have had the privilege to work with over the last ten years.
"It's also testament to the widespread interest in, and impact of, consciousness science - a field that increasingly lies at the centre of the mind and brain sciences. This is a field where Sussex is now truly world-leading, and I'm delighted to have been part of this success."
Prof Benjamin Sovacool, Professor of Energy Policy, said: "It is both humbling and inspiring to be included in the Highly Cited Researchers list, especially as it doesn't cover any single article, and instead assesses an entire body of research over an extended time period of ten years of scholarship.
"It's truly a collective achievement, one made possible by great colleagues, challenging topics, and well-funded projects."
Of the world's population of scientists and social scientists, the Web of Science Group's Highly Cited Researchers are one in 1,000.
The 2019 list contains about 6,200 Highly Cited Researchers, some 3,700 in 21 fields of the sciences and social sciences and about 2,500 Highly Cited Researchers identified as having exceptional performance across several fields.
Prof Jörn Scharlemann, Professor of Conservation Science, said: "I'm delighted to be included in the 2019 list of highly cited researchers and to hear that my work has had such an impact in my field over the past decade.
This would not have been possible without the fruitful collaborations with my PhD students, post-docs and collaborators to whom I am extremely grateful and like to share this accolade."
Prof Steven Sorrell, Professor of Energy Policy, said: "I'm delighted to be included in the Highly Cited Researchers list for a second year running - and particularly pleased to be recognised for my contribution to interdisciplinary research in a policy-relevant field.
"SPRU is highly interdisciplinary, and it is great that two of my colleagues in the Sussex Energy Group have also been recognised this year. These awards would not have been possible without the contributions of our collaborators and co-authors."
Prof Dave Goulson, Professor of Biology, said: "I'm delighted and honoured to be named a Highly Cited Researcher, but the credit should go to all my PhD students, postdocs and collaborators for the great work that went into our papers."