Saul Becker to be patron of unpaid-carers charity in Brighton
By: James Hakner
Last updated: Friday, 7 September 2018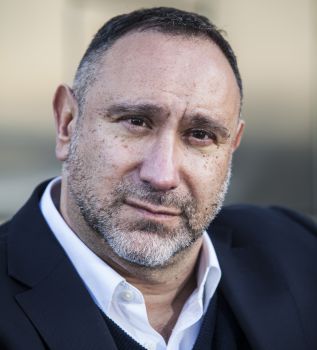 Professor Saul Becker, Deputy Vice-Chancellor of the University of Sussex, is to be patron of the Carers Centre for Brighton & Hove, a local charity supporting unpaid carers.
Professor Becker is a world leading researcher on young carers – children who provide unpaid care to ill, disabled and other family members.
His appointment as patron marks the 30th anniversary of the Carers Centre, which works with and supports carers aged between six and 17 years.
Being a carer can have a big impact on a young person's health, social life and self-confidence. Many young carers struggle to juggle their education and caring, which can cause pressure and stress. In a survey carried out by Carers Trust, 39 per cent said that nobody in their school was aware of their caring role; 26 per cent have been bullied at school because of their caring role; and one in 20 miss school because of their caring role.
Professor Becker said: "My own research is on children who are carers but I've also conducted a lot of research on the health and wellbeing of adult carers.
"I was a carer in my own childhood and I was also a carer a few years ago, looking after my own mother. So I have personal experience of caring as well as professional and research experience.
"It is a real privilege and an honour to be the new patron for the Carers Centre and I look forward to working with carers across the region in the pursuit of allowing them to have lives which are full of opportunity and dignity."
Chris Lau, Director of the Carers Centre for Brighton & Hove, said: "We are honoured and absolutely over the moon that Professor Becker has agreed to be our patron.
"With the knowledge and connections brought in by Professor Becker, the Carers Centre can build on its existing supporting mechanisms to develop more appropriate services and support to young carers.
"This is a landmark moment to celebrate our 30th birthday this year."