Volunteering
We are privileged to be in touch with many dedicated and inspirational former students who give something back to Sussex in many different ways: enriching student life, supporting scholarships, or building networks overseas. Find out more about some of our committed volunteers below.
Encouraging leaders of the future: Katie Lloyd
Katie Lloyd (American Studies and History 2003) is the Development Director of BBC News & Current Affairs, working with the Director of News & Current Affairs to set strategy and direction for the BBC news teams and operation in the UK and globally.
Katie sits on the News Group Board which leads the BBC news teams and operations nationally and globally. She is responsible for a number of areas including culture change and leadership as well as the BBC's flagship outreach project, BBC Young Reporter. Katie also devised and launched the BBC's programme which educates young people about disinformation and 'fake news'.
Previously, Katie was Deputy Chief Executive of Media Trust and ran a department overseeing PR, public affairs, youth media projects and an award-winning in-house film production unit. In 2018, Katie was one of 50 business leaders recognised in the Women of the Future inaugural Kindness and Leadership Awards and she is a Fellow of the British-American Project.
Katie is an inspiration to Sussex students, and gave valuable employability advice to students at Make it Happen 2021: Careers in Media, Arts and Communications. She highlighted the importance of building relationships from an early stage in your career, explaining: "I definitely think that the things that have helped me get to where I am today are the people I have met and the networks I've built over the years."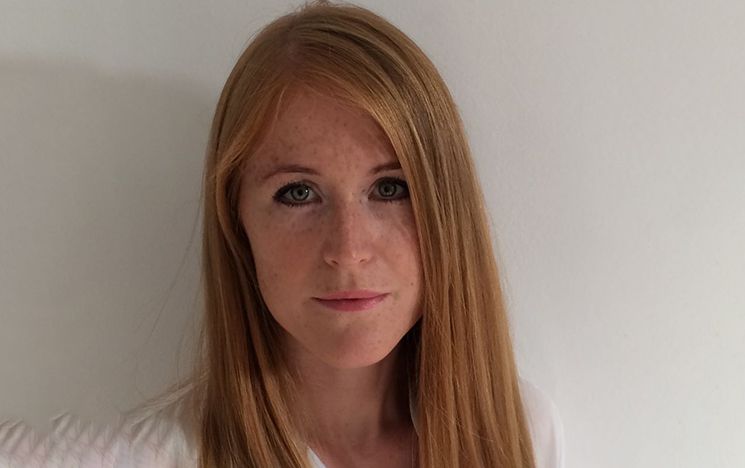 ---
I definitely think that the things that have helped me get to where I am today are

the people I have met

and the networks I've built over the years."

Katie Lloyd




English 2004
---
Volunteering as an Alumni Consul to support a growing international community: Lilian Chen
Lilian Chen (Environment Development and Policy 1998) is Managing Director of hedge fund company Pandtong Capital Ltd. and Managing Director of World Synergy Investment Ltd. – a venture capital company which focuses on overseas tech-driven and tech-enabled start-ups. She has also worked for Aviva Hong Kong as Head of Affinity.
Lilian has been a dedicated Alumni Consul for Sussex in Hong Kong since 2007. During this time, Lilian has been hugely helpful in securing venues for alumni socials, including securing the prestigious Royal Hong Kong Yacht Club for an alumni event in 2017.
The most recent event in 2019 proved extremely popular, and was attended by members of the Alumni Relations team, a number of other valued consuls from Hong Kong, Vice-Chancellor Adam Tickell, Professor Steve McGuire, and other Sussex staff. Following a welcome address from the VC and a buffet dinner, guests assembled to reminisce about their student days and to learn about how the University has changed since they were students, and admire stunning harbour views. You can see photos of the event here.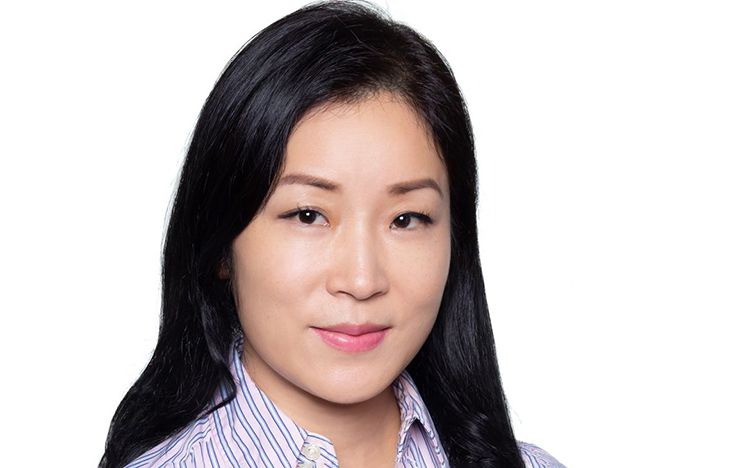 ---
I have been involved in organising and participating in many alumni events. It's an honour to be tasked with organising them and it brings me great joy to keep in touch with other alumni."

Lilian Chen




CDE 1998
---
Inspiring students to meet global challenges:
María Fernanda Sierra Perea and

Malambo Muzyambo

María Fernanda Sierra Perea (IDS 2013)

Since January 2021, Maria has been undertaking her second master's degree at Stanford Graduate School for Business. Prior to this, Maria was Project Manager for VIVE at The Trust for Americas. The Trust for the Americas creates a brighter future for people in Latin America and the Caribbean by providing access to economic opportunities, fostering governance and transparency and promoting social inclusion.

During her work in the Trust for the Americas, she was selected one of the global finalists for the Social Impact Award 2020 by the British Council for leading the VIVE project, providing positive impact to more than 55,000 vulnerable females (as of February 2020) through vocational training for women empowerment to prevent gender-based violence in Mexico. The training is aimed at low-income women over 15 years old from vulnerable communities. VIVE has had a presence in 184 municipalities, in 28 Mexican states.

María is a committed Alumni Consul, representing Sussex in her native country of Colombia and in Washington DC in the US, where she lives now. She has contributed her time and experience working with alumni associations in order to strengthen bonds between Sussex staff, students and alumni internationally.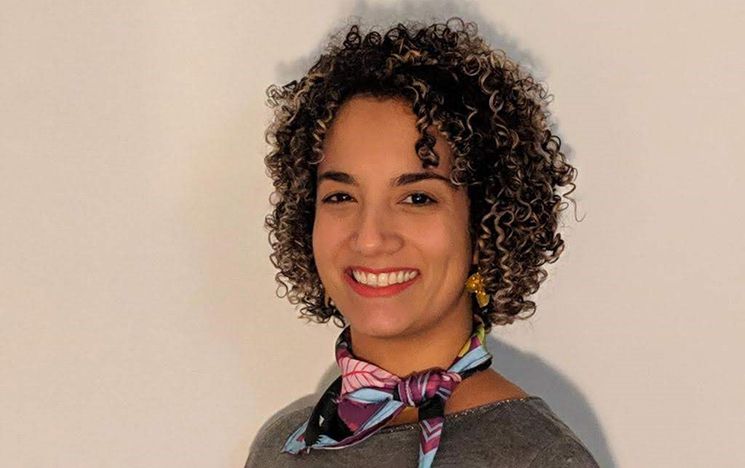 ---
After my return to Colombia I grew close to the alumni community, working together across alumni associations to encourage students to study in Britain and to tighten our bonds. I would invite students to engage with their local Sussex community and be fascinated with the endeavours you could achieve together."

María Fernanda Sierra Perea




IDS 2013
---
Malambo Muzyambo (Corruption and Governance 2012) is a Foreign Service National Investigator with the US Embassy in Zambia where he has worked since June 2020. Prior to that, he was an Investigations Officer with the Anti-Corruption Commission Zambia.
Whilst at Sussex, Malambo undertook an internship at the City of London Police Overseas Anti-Corruption Unit. He credits this (as well as his Masters), with providing with a perspective on how corruption can be tackled globally and what regimes of ethics we can use to do so.
Malambo inspired students with his story and wisdom at Make it Happen 2021: Careers in Government and Public Services. He shared how Sussex helped him develop his international perspective, saying: "Studying at Sussex gave a global take on a problem that I thought was regionalised. I was privileged to be a student on my course because it showed me new perspectives and gave me the chance to interact with people from across the globe."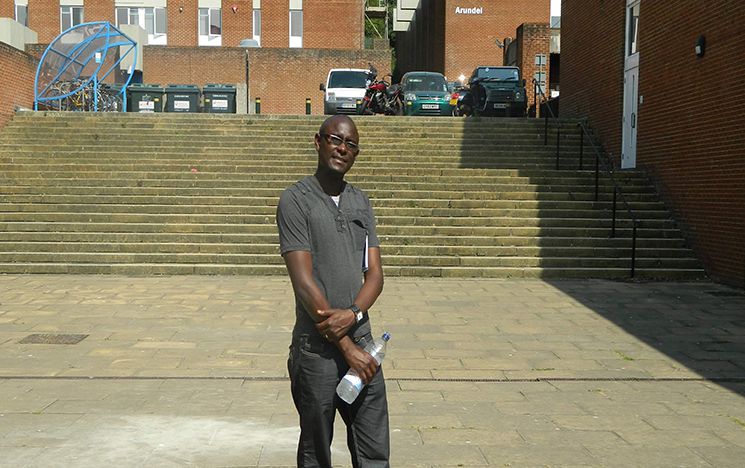 ---
Studying at Sussex gave a global take on a problem that I thought was regionalised. I was privileged to be a student on my course because it showed me new perspectives and gave me the chance to interact with people from across the globe."

Malambo muzyambo




corruption and governance 2012
---
Creating international work experience programmes for students: Afzal Abdul Rahim
Afzal Abdul Rahim (ENGG 1994) is a technology entrepreneur who currently serves as Commander-In-Chief of TIME dotCom Berhad– an ASEAN based telecommunications operator encompassing Fixed Line, Data Centres and Global Submarine Cable Systems. He joined TIME in 2008 after establishing The AIMS Asia Group and Global Transit International in 2006.
After achieving a degree in Mechanical Engineering with Electronics, Afzal worked for car manufacturer Lotus in Norfolk before returning to Malaysia where, in the wake of the dot-com bubble bursting, he took a leap of faith and plunged into the communications industry. Together with a core management team, he steered the AIMS Asia Group to its position as the region's leading network-neutral data centre operator, before establishing the international bandwidth firm Global Transit.
Afzal has helped pioneer a placement scheme in Malaysia that is shaping careers and leading the way in immersive, international work experience for business, engineering and informatics students from Sussex. During their placement, students are fully immersed in the world of Telecoms firm TIME dotCom, working with colleagues across the organisation to ensure they spend a significant amount of time in each rotation and really learn about the functions of the different departments.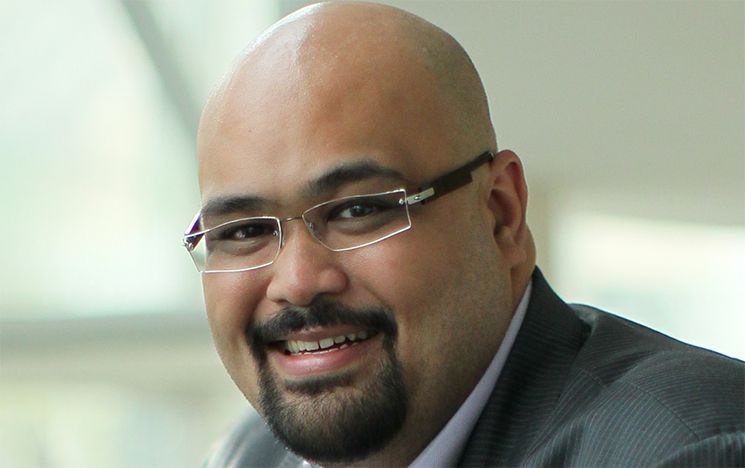 ---
Helping students through supporting scholarships: Tosin Akinluyi and Peter Carpenter
Tosin Akinluyi (Economics 1996) is a Managing Director at Morgan Stanley. She joined the company in 2003, working in the Global Fixed Income Strategy group in New York, transitioning to the New York Commodities Division in 2005. From 2007-2015 she led the Global Commodities Analysis Team in London.
Tosin founded and continues to support the Emily O Akinluyi Scholarship, named after her grandmother. The Scholarship offers female undergraduates studying Business, Management, Economics, Mathematical Sciences, Physical Sciences or Engineering and Informatics £5000 over the course of their degree.
Tosin is also a member of the University of Sussex Business School Advisory Board, helping to advise the School on its strategy, teaching, research and internationalism.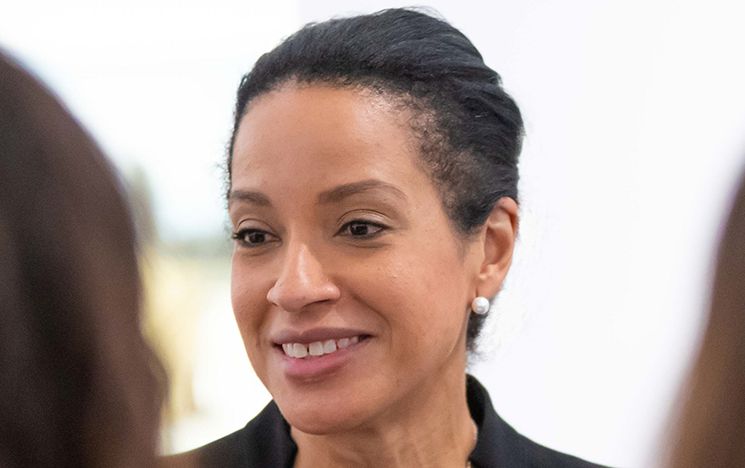 ---
I knew that as government funding reduced over time and tuition fees were introduced, there were going to be even greater issues in terms of accessibility to higher education. My hope is that the Scholarship keeps options open. That it helps women achieve their dreams and their potential."


Tosin Akinluyi




ECONOMICS 1996
---
Peter Carpenter (Philosophy and Theory of Science 1969) is a Non-Executive Director and Chairman of 99p Shopper Limited, a Labour Councillor for Roehampton and Putney Heath, Secretary of the Putney Labour Party and Chair of the Board of Governors at Alton School, Roehampton. He was Chairman of the Board of mobile enterprise app developers Creation Application from December 2012 until February 2017 and is also a retired Director of United Clearing, a financial clearing and settlement service to the mobile telecommunications industry.
Peter created a scholarship for African students to undertake PhD projects on African climate science. The prestigious fully funded PhD Peter Carpenter Climate Change Scholarship is awarded to top academic African citizens to build capacity in climate change research and related skills within the continent.
The PhD programme is hosted within the Climate Science and Society Research (CSSR) group in the department of Geography, where there is a vibrant research programme into the African climate and related fields. Their aims are to better understand the nature, causes, impacts and consequences of climate variability/change and their representation in models, leading to improved climate information to inform decision-making in water and agricultural planning and risk management.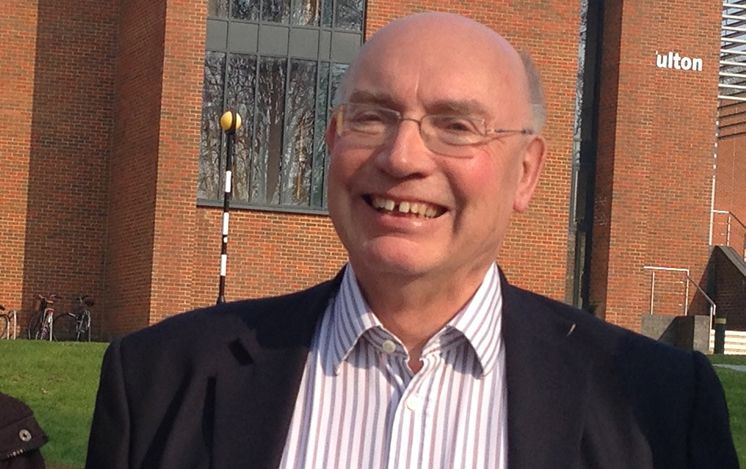 ---
Mentoring on Sussex Connect: Prateek Sureka
Prateek Sureka (Technology and Innovation Policy 2008) is the Political-Economic Specialist at the US Consulate General in Toronto. He holds an MSc in Technology and Innovation Policy from the University of Sussex and a joint associate degree from the London School of Economics and the University of Oxford in Foreign Policy and Diplomacy.
Prateek and Sandi Gendi (Law 2016) became mentor and mentee through Sussex Connect, our exclusive online professional development platform for Sussex students and alumni. They both feel that they have benefited greatly from their partnership.
According to Prateek: "Becoming a mentor has helped me to expand my horizon. I have been inspired by the capacity that the mentees have for taking risks. The relationships have prompted me to remember that every person's story has many hidden layers around perseverance, success and failure. The idea that we get to be part of someone else's life and help them to succeed early on should be considered a privilege.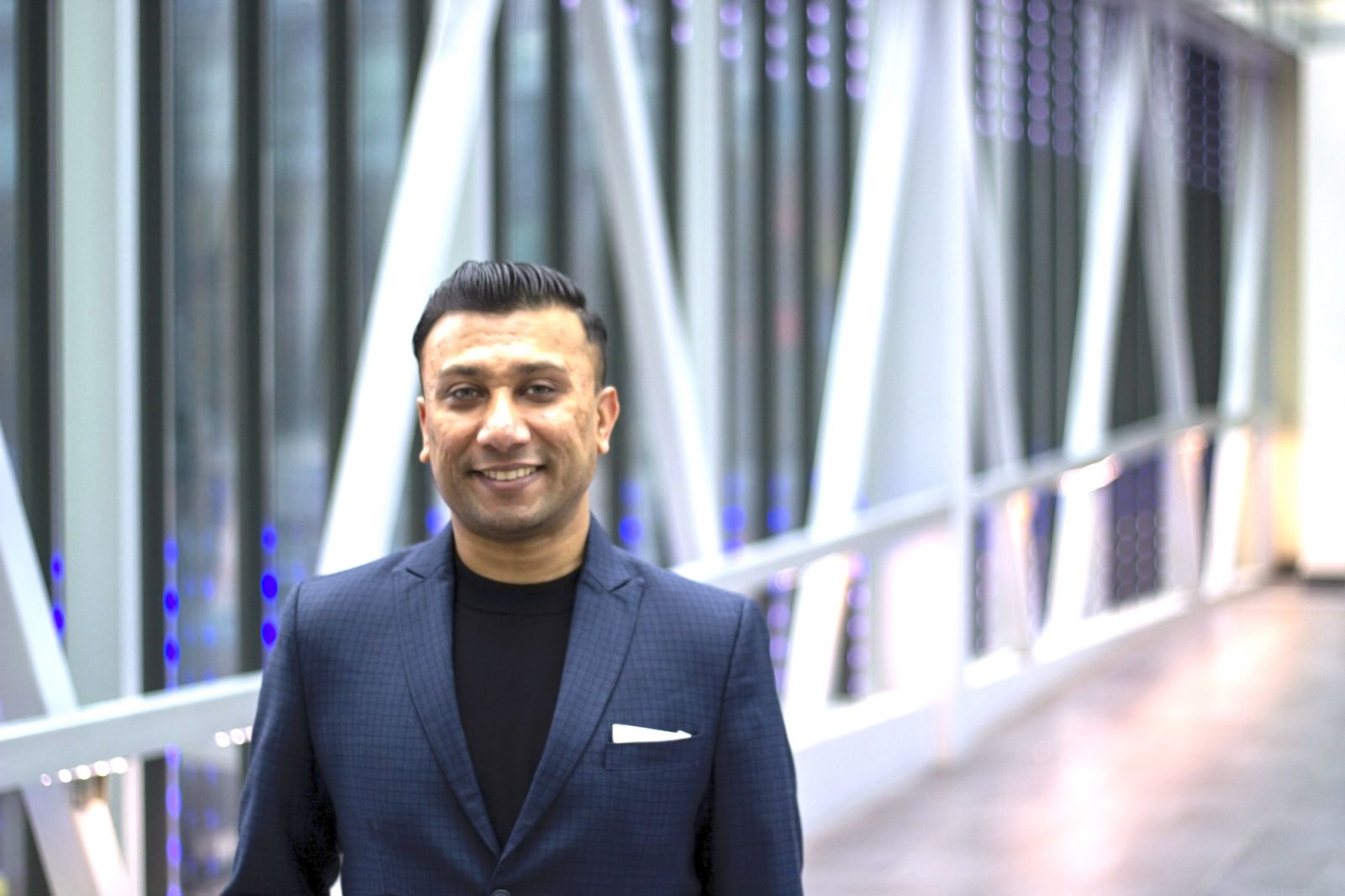 ---
Becoming a mentor has helped me to expand my horizon... the idea that we get to be part of someone else's life and help them to succeed early on should be considered a privilege."

Prateek sureka




Technology and Innovation Policy 2008
Enhancing student experience and employability: Marcus Hayes MBE
Alumni fellow Marcus Hayes MBE (Law 1987) qualified as a solicitor in 1991 after graduating as a first generation student in 1987. In 2002, he set up Mason Hayes Solicitors which specialises in the Technology, Media and Telecoms sectors.
Marcus has a long history of helping support Sussex Law students. For over ten years, he has held workshops for Law students on key areas of law including commercial awareness. The Mason Hayes Charitable Trust was formed in 2009 and provides two legal scholarships at Sussex and a prize for the best third year essay in Law.
Marcus also set up the Mason Hayes Charitable Trust Work Experience Scheme in 2012 to give students opportunities to gain insights into the different legal paths through placements with his clients. Marcus received a fellowship from the University in 2014. You can read more about Marcus and his workshops here.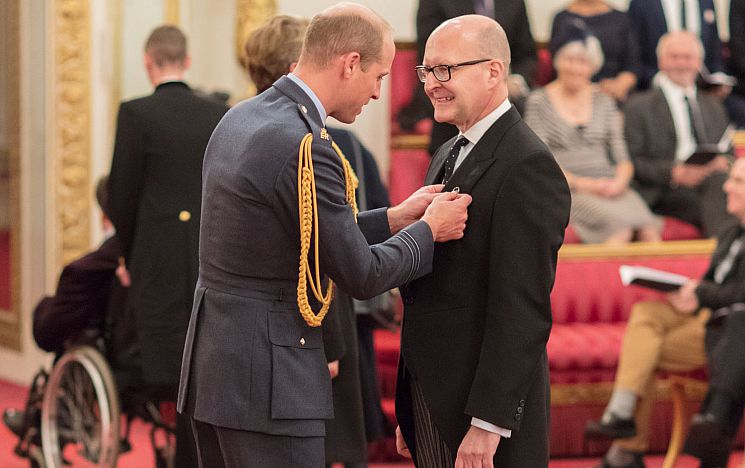 ---
The students are always keen, sharp and perceptible and find the workshops invaluable with regard to their ongoing training as they pursue a career in Law."

Marcus Hayes




Law 1987



---
Championing social impact through entrepreneurial endeavours: Molly Masters
Molly Masters (English 2015) launched Books That Matter, an awarding-winning subscription box service that champions female-led fiction. She followed up that success with the Books That Matter podcast which discusses women and literature, featuring interviews with diverse authors and feminist icons. She has also recently launched a new service catering specifically to girls and younger women.
Whilst she was still at University, Molly put forward Books That Matter as an entry into the Startup Sussex competition. She won first prize, giving her £10,000 towards developing her business further.
With an entrepreneurial mindset that drove her to launch her innovative business model shortly after leaving Sussex, Molly provided encouragement and many useful insights for our students at Make it Happen 2020: Careers in Business, Finance and Marketing. You can read more about Molly's journey and her StartUp Sussex experience here.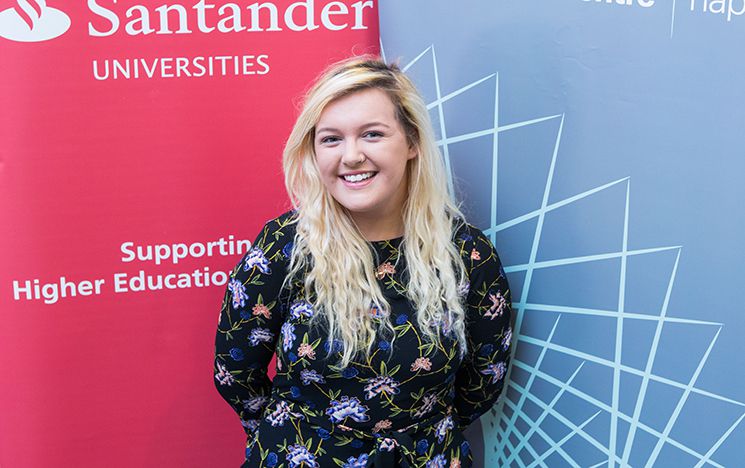 ---
Enjoy it and make the most of everything,
and out of every opportunity that you get."

molly masters




english 2015
---
Helping students develop innovative social enterprises: Simon Segars
Simon Segars (Electronic Engineering 1990) joined microchip design company ARM back in 1991 when the company was in its infancy. From humble beginnings as a start-up in Cambridge, the company's workforce has grown from 16 to over 5,000 employees working in more than 45 countries. In 2013, Simon became Chief Executive Officer and over saw the £24.3bn sale of the company to Japan's SoftBank in 2016.
Simon helps to support and fund the StartUp Sussex programme, which is an annual competition for enterprising Sussex students and graduates run by the Sussex Innovation Centre. Finalists and runners-up are awarded valuable start-up funding of up to £10,000.
Simon has also established the Social Impact Prize, a competition open to Sussex students and recent graduates who have a sustainable business idea that has social impact at its heart. Simon personally sponsors the prize money for the competition. "We have so many people working towards solving First World problems, but it would be great to examine how advances in technology can be applied to creating positive social impact. I'm happy to do something towards encouraging that kind of thinking." he says.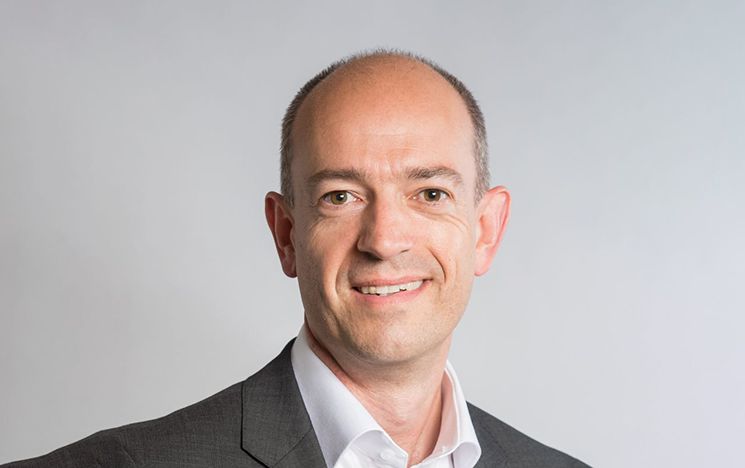 ---
I guess I feel that I want to give back some of what I gained from Sussex. There's also a sense of wanting to steer the world in a direction that I'd like to see it go in, to be more socially aware about what we create and how it's used. The experience I had at Sussex was pretty good, so if I can pay that back in some way, then why not?

"

simon segars




electronic engineering 1990
---
Gaining global recognition for changing lives: Mamunur Rahman and Réjane Woodroffe
Mamunur Rahman (Gender and Development 2006) applied for a Chevening Scholarship to study for a masters taught jointly by the Institute of Development Studies (IDS) and the University of Sussex, believing it would lead to a career in development in the UK. Once he finished his masters, he began developing the Ella Alliance.
Working with factory owners, the Ella Alliance has enabled women working in sanitary napkin manufacturing to become entrepreneurs. Mamunur's initiative has so far improved the health, hygiene and employment opportunities for 100,000 women. The ambition is to reach the four million women working in the garment industry, and then 10 million girls in education.
Mamunur was awarded a British Council Alumni Entrepreneurial Award in 2019 for setting up the Ella Alliance, working to provide female sanitary napkins at a low cost for women in Bangladesh. You can read more about his story in Falmer Magazine here.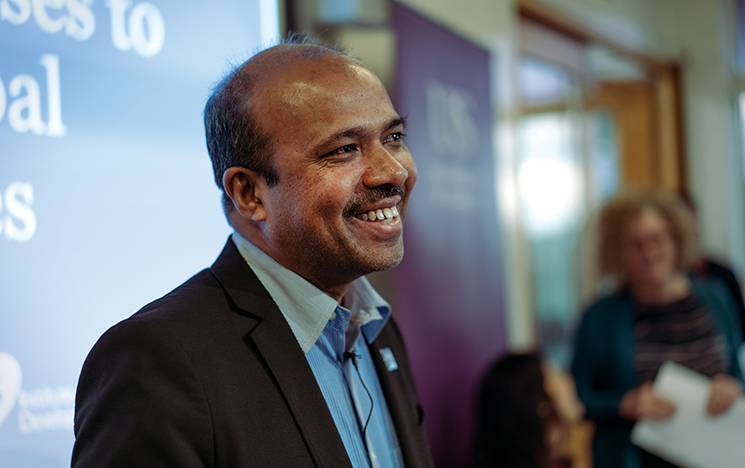 ---
We always used to think that, to solve our problems, we needed resources from Western countries... we thought that, if we didn't have the resources, we couldn't do it. But being at Sussex showed me that we have resources that we are not using. So it built my confidence to do something about it."



Mamunur Rahman




GENDER AND DEVELOPMENT 2006
---
Réjane Woodroffe (Development Economics 2004) successfully applied for a Ford Foundation Scholarship in 2003, giving her the opportunity to study at any university in the world. She says, "I chose Sussex because it had a reputation for being strong on economics and also development. It just seemed like a really good combo for me."
In April 2019, Réjane received the British Council's Study UK Alumni Award for Social Impact in recognition of the work she and her husband Dave Martin have done to create sustainable systems to support the education, employment and welfare needs of a community of 6,000 people.
Their project, the Bulungula Incubator, which they set up in 2007, is having notable success; an e-learning programme developed to teach good-quality English and maths to primary school children (through using energy-efficient computer tablets and training classroom facilitators) is now being piloted in other deprived parts of Bangladesh.
If you are interested in following Mamunur and Réjane's lead and applying for a Study UK alumni award, they are launched every autumn. For more information, visit study-uk.britishcouncil.org/alumni-awards.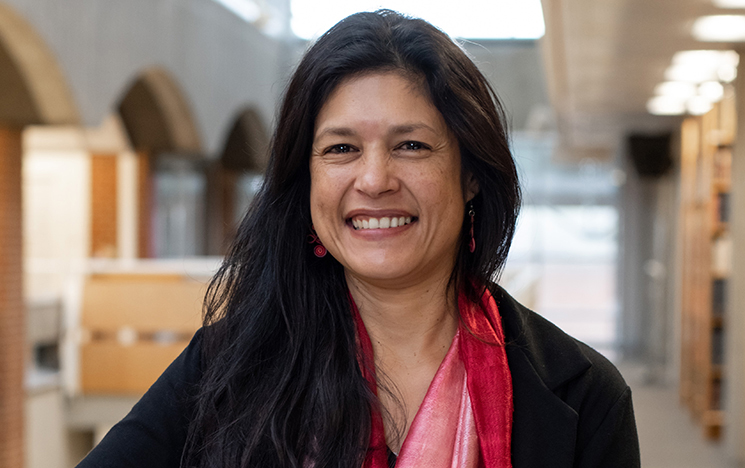 ---
I chose Sussex because it had a reputation for being strong on economics and also development. It just seemed like a really good combo for me." Réjane Woodroffe


DEVELOPMENT ECONOMICS 2004




Fundraising for Sussex research – over 100 committed supporters
Many alumni help to support Sussex research through community charity running. In 2017, more than 100 runners from the University of Sussex took part in the Brighton Marathon and 10K events on 9 April, raising nearly £34,000 to help support research into podoconiosis –a debilitating disease that affects millions of people in the world's poorest regions.
One of them was alumnus John Mason (American Studies 2003). John came to Sussex at the age of 59, when he took early retirement and decided to pursue his interest in American History and enrolled on our BA course. John took part in the Brighton Marathon 10k for Sussex, raising money for Sussex's research into podoconiosis. Read more about John's story here.
Inspired? You can join our community of runners and cyclists for running events of the Brighton Marathon Weekend in 2021 and support our world-leading mental health research in the process.
It is estimated that one in four of us will experience a mental health problem every year, and the impact on individuals, families and friends can be immense. Learn more about the Brighton Marathon weekend, Sussex's world-leading mental health research and how to support it here.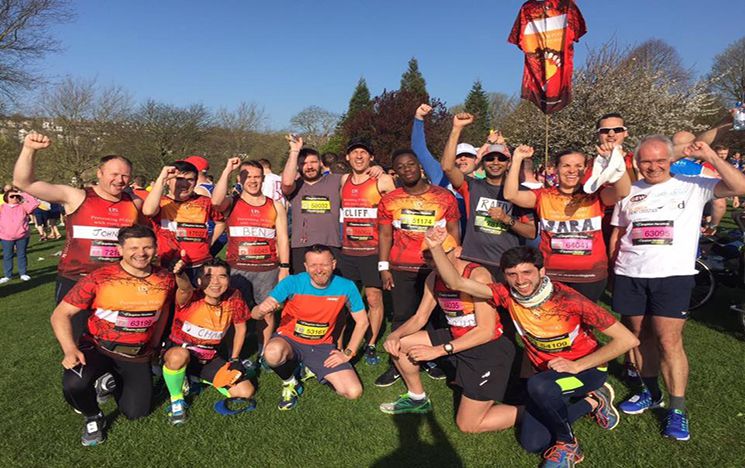 ---
As soon as I learned of the research that academics at Sussex were doing to help treat people with podo, I decided to run and support this worthy cause."

John mason




american studies 2003
---
You might also be interested in: