Sussex Santander internship scheme
We work with Santander Universities UK to deliver an internship scheme that offers funding to recruit recent graduates as interns in your organisation.

Hire a graduate
As an employer, you can access part funding to recruit a recent Sussex graduate full time for four or eight weeks through the Sussex Santander graduate internship scheme.
Your intern should be paid a total of at least £315 a week.
Employers based in the Sussex Innovation Centre can get full funding for a four-week internship.
Other employers can recruit for an eight-week internship with the scheme funding 50% of the salary and your organisation at least matching this amount.
You should be in a position to pay your intern through your organisation's payroll. You need to supply the University of Sussex with your business bank account and finance administration details.
You and your intern must fill out an evaluation before the end of the internship.
Graduate internship criteria
The successful graduate must have graduated from Sussex within the last two years, or must be due to graduate in 2020.
Interns who are graduating in 2020 will not be available to start the internship until May or June 2020, after they have finished their studies.
Download full terms and conditions for the 2019-20 Sussex Santander internship scheme (PDF 150KB).
---
Eligibility
You should:
be a small-to-medium-sized enterprise (SME) with a turnover of less than £50 million per year and a maximum of 250 employees
be based in Sussex – although applications from organisations based elsewhere in the UK will also be considered
be a registered company, partnership or sole trader
be an expanding organisation looking to recruit a recent graduate into a permanent position
(for the fully funded four-week internship) be based in the Sussex Innovation Centre at Falmer or Croydon.
You can recruit a maximum of two interns for each cycle through this scheme.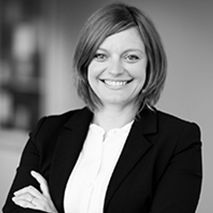 "Internships give us an opportunity to develop and train individuals with a long-term plan of retaining them."
Kate Gulliver, Partner, PEPCO Services

PEPCO Services recruited Mathematics graduate Uday Tuladhar as a Procurement Analyst through the Santander Internship Programme.
Contact us
Contact Simon Topham, Placements and Work Experience Officer, on 01273 678429.
Or email internships@sussex.ac.uk.
Santander Universities UK