Talk to us
Share your ideas for helping communities and leave your feedback about student housing.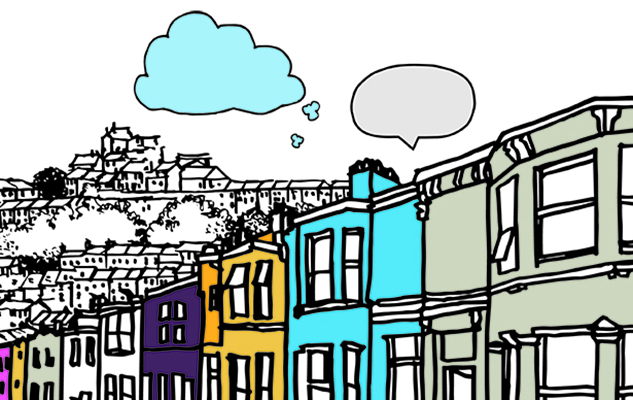 Information on reporting a problem with students in your area
We have a responsibility to investigate any allegations reported concerning Sussex students living in privately rented accommodation in or around Brighton.
The University Private Sector and Community Liaison team based within Housing Services spend time in the local community, visiting our students in their private sector accommodation and meeting residents and community members at local community meetings. We work closely with our Community Ambassador team, who are a group of students working in the local community visiting Sussex student households to give advice and guidance on living in the private sector.
Community complaint process
Housing Services are the initial point of contact for community complaints. Reports can be made by several people, including members of the public, local council teams, neighbourhood policing team or from our Student Discipline team.
Our role is to investigate and share advice and guidance with our students living in the local community. We do not have any enforcement or statutory powers; we can share information with the Student Discipline team to review at a later stage.
There are three steps to our complaint process:
Upon receiving a first allegation, we propose an initial visit to the student household. This allows us to outline the allegations sent to the household and listen to their response. This visit is allows us to establish a relationship with the household. We also offer information about the community complaints process and their community responsibility.
At the second stage, we meet with the student household. This is an important meeting, where we discuss the community feedback in depth and share advice and guidance.
If a third allegation is received, we will revisit the previous actions and decide whether all information gathered will be passed to the University Student Discipline team for review. We may also have a further meeting with the household.
Throughout this process we liaise with all parties involved to ensure we work together in a joint approach.